The launch of didi Rugby Bedfordshire is set to take place amidst a host of smiling faces this Sunday 8 April.
The latest didi franchise will formally kick into action after weeks of planning and gaining support from the local community.
The launch takes place at Biddenham School and will see all three didi age groups catered for on what is expected to be a fun and active morning for both children and parents.
Didi Rugby owner and former England international Vicky Macqueen will be helping support the opening day and Bedfordshire's head coaches, Ben and Georgie Gulliver will make sure there is no shortage of rugby knowledge on show.
Ben has enjoyed a 15-year career as a professional rugby player for clubs like Bedford Blues, Leicester Tigers and Cornish Pirates, while wife Georgie has played in the Women's Premiership for 10 years and earned 37 England caps too.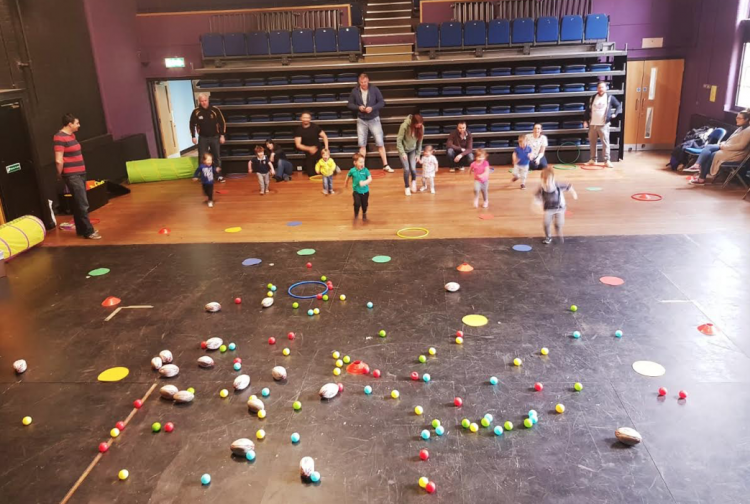 Comfortable surroundings
The three classes taking place will see the 18-month to 3 years age group run from 9.00-9.40, the 3 to 4-year-old age group go from 9.40-10.20 and then the 4 to 6-year-olds finish things off from 10.20-11.00.
Ben works at Biddenham School and is looking forward to the day in what will be comfortable surroundings.
"We have had a lot of support from our two venues of Biddenham and Bedford School and have also had a lot of interest from parents, children and local businesses too," said Ben.
"We are very excited to get going having seen how well the launches of didi franchises have been going around the country over the past six months.
"It has also been interesting to talk to owners and coaches of didi franchises around the country in the build-up to the launch and they have all been very helpful and supportive.
Big support network
"We go into this knowing that there is a big support network there for us, not only from Vicky and the company but from other didi coaches around the UK who are as excited as us to be getting children active and having fun with them.
"Myself and Georgie love seeing the kids grow in confidence and interacting with one another and we can't wait to start things off with a bang on Sunday."
Vicky said she was looking to seeing all of Ben and Georgie's hard work put into practice.
"They have both been great to work with while we have been setting up the latest didi franchise and both share our passion for the values and energy we are trying to bring to young people."