The success of didi rugby Loughborough since its launch in March has led to the opening of new classes in nearby Shepshed, Leicestershire.
Coaches Caroline and Terry Percival have enjoyed a huge response from parents, children and the local community and classes at Loughborough venues, Rosebury St Peter's Community Centre and Loughborough Rugby Club have proved very popular.
Appearances and demonstrations at summer events like Robbie's Rugby Festival have given didi rugby further exposure in the area and now the husband and wife franchise owners are opening new classes at Shepshed Rugby Club after forming a partnership there.
The first classes will take place on Sunday 2 September from 9.00am to 11.00am and offer a free taster session to any children aged between 18 months and 6 years of age who want to give it a try.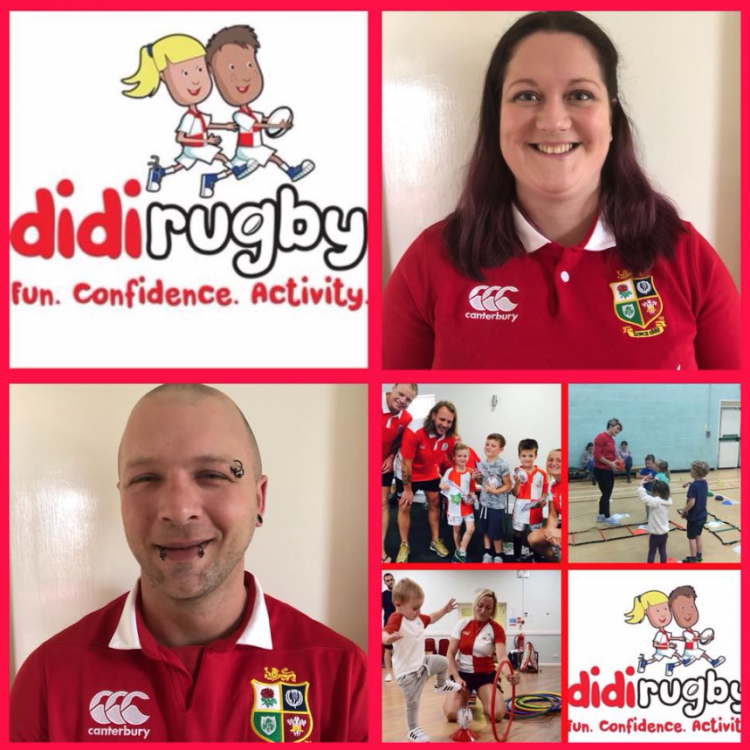 Pathway
Caroline Percival said she is excited to get Shepshed classes up and running.
"Terry is captain of the senior team at Shepshed so he and the chairman have been very keen to push didi into the club and create that pathway for our six-year-olds didi stars to move up into the club's minis section," she said.
Shepshed chairman Nick Farmer said that link was important for the continued growth of the club's mini and junior sections.
"We hope our young members go on to represent Shepshed Rugby Club as they grow older so the link we have formed with didi rugby is very important for the future of the club," he said.
Our community
"Not only will it bring new players and parents into our community but they will be six-year-olds who have already had a strong grounding in the sport as well as the skills and values that rugby brings with it."
didi rugby Loughborough has already formed a formal link with Loughborough Rugby Club and the first group of six-year-olds who have been learning with didi rugby will be running out for Loughborough's minis in the autumn.
"It's really exciting to see that," added Caroline. "We will be watching their progress with excitement and hoping they continue their rugby journey."