A new didi Rugby franchise has been born in Loughborough, Leicestershire and owners Caroline and Terry Percival already know a thing or two about keeping children active and happy.
The husband and wife team have four kids of their own aged 15, 11, 10 and 2.
Didi's newest franchise owners will also be keeping alive both sides of the family's passion for the sport of rugby with players, supporters and officials among its ranks.
Caroline is a rugby wife, mum and avid England, Lions and Leicester Tigers supporter, spending a great deal of time on the sidelines both at Welford Road and at Shepshed Rugby Club where Terry currently plays.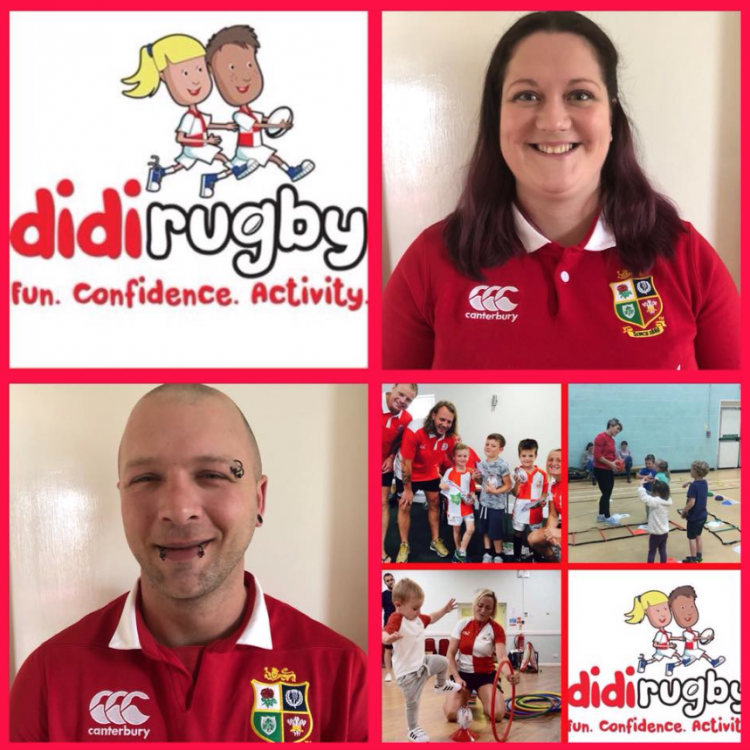 Great respect for rugby values
Terry started playing as a child at school and has been heavily involved in various local clubs ever since. They both have great respect for rugby values and the community spirit that develops around the sport.
They both believe it is important to bring fun into every possible aspect of the children's lives and this, combined with the promotion of an active healthy lifestyle that playing rugby encourages, means they think it is a perfect environment to bring children into.
"Having gone along to didi rugby in Loughborough and experienced for ourselves the positive effect that the didi values have had on our daughter Evelyn, we can't wait to share our passion for them with other families," said Caroline.
"We have watched Vicky and her team's enthusiasm for engaging the children and know that we will continue to share the enthusiasm as well as providing a fun, safe and positive environment for children to learn and develop their key skills as they grow in confidence."