About didi rugby
didi rugby has been devised to get young children active and to teach them new skills while having fun in a safe environment.
Classes have been designed by former England Women's international Vicky Macqueen and are aimed at kids in three separate age groups from 18 months to six years old.
These age ranges offer flexible boundaries and are based on each child's ability and confidence as opposed to a strict age structure. We want to make every child comfortable and the programme they enjoy personal to each one of them.
didi rugby will help your child get physically active, teach them new skills and improve their co-ordination, speed and balance. They will also help them learn social skills while having lots of fun in a positive, safe and friendly environment.
Because of the age groups that are catered for at didi classes, parents and carers are very much encouraged to get involved as much or as little as they would like, and all classes delivered in a friendly and relaxed manner.
In every session, there are two coaches ensuring that each child receives some one-to-one tuition and to ensure that even the shiest child feels a part of the friendly team.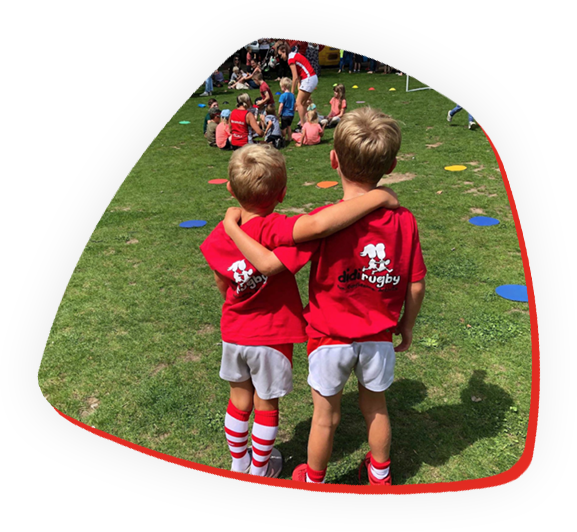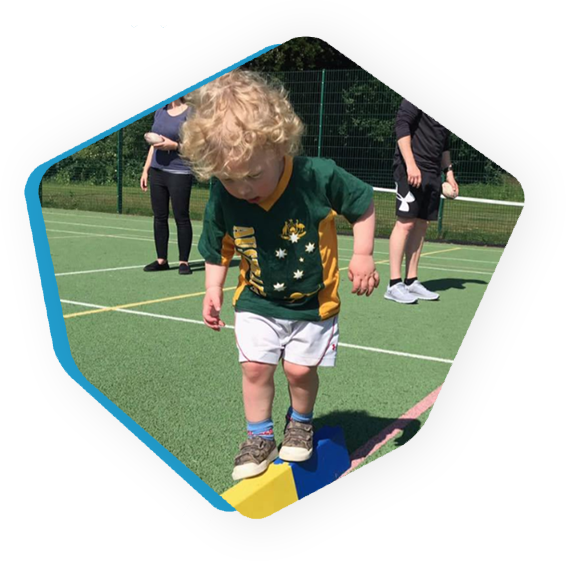 didi Minis 18 months - 36 months
This age group will be taught the basic components of fitness in terms of balance, co-ordination, speed and strength using rugby to deliver these skills, with play and fun at the heart of everything we do.
didi Mini is also an educational experience where children focus on learning more about things like colours, numbers and body parts while they are playing.
Children take part in active and fun-filled sessions which encourage positivity, team play, respect and sportsmanship. Instilling these values early on in life has proven to enhance our future sportsmen and women and encourage a life-long participation in physical activity.
At this age group, parents and carers are required to engage with and support their child and to encourage them to take part in activities which will give them a great start to life in the didi family.
didi Juniors 3-4 years old
The didi Juniors program fills the gap between toddler play and school-age games.
We will aim to further develop the basic components of fitness in terms of balance, coordination, speed and strength using play and rugby as the tools to deliver these skills.
Alongside the plan to develop the children's rugby skills, didi Juniors continues to have an educational theme throughout. Kids will be furthering their number learning, sequencing, understanding of rules and starting to understand concepts of play.
They feature skill and game-based sessions that will ultimately lead them to take part in other game activities, some rugby-based, where hand-eye coordination, speed, balance and core skills are required.
At this age group, parents and carers are asked to watch from the side encouraging their child and getting involved if they need support.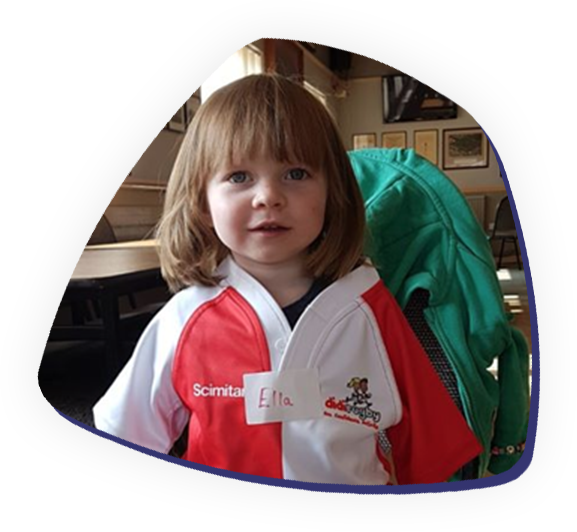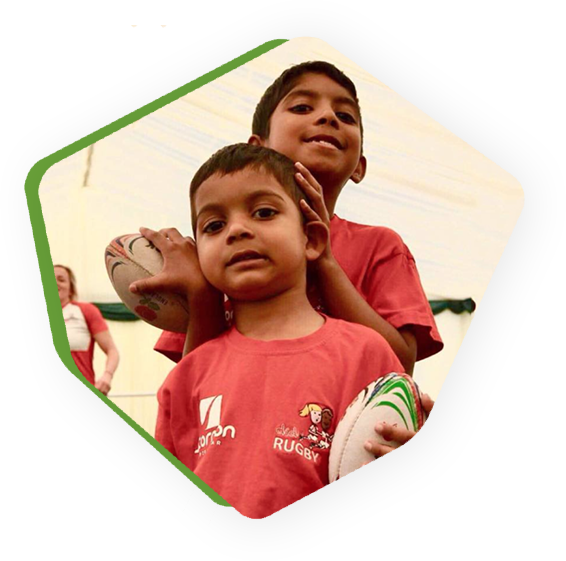 didi Seniors 4-6 years old
The final stage of the didi rugby experience is based around the idea that when children leave us at the age of six, their all-round understanding of the game is good enough to move seamlessly into club rugby with an under-7s side.
didi Seniors encourages small-sided games that further build on the basic components of fitness, but also enhance the understanding of the basic concepts of rugby.
Small-sided games teach your child to make decisions about where and when to pass, how to play with their team-mates and begin to show and understand that practice is required to improve individual ability.
Children are taught skills and we are also keen to help them understand why and how they use these skills within a game situation. We will use tag rugby belts to enable an easier transition to under-7s rugby.
The didi Senior program is an educational package that teaches rugby skills, while incorporating learning through play.
At this age group, parents and carers are encouraged to stay and sit on the side to watch and support their child in the session.
The Story So Far.......
It all started back in 2012, some years since Vicky Macqueen had retired from international Rugby Union, having qualified as a level 3 rugby coach and having a successful career as a rugby coach rather than a player.
It was that moment in her life after having her 2 children in 2015 she wanted to create an environment where children could enjoy a love for physical activity from a very early age, with the desire that it will promote a lifelong passion for exercise later in life, which is vital for health and wellbeing.
Vicky had a serious life threatening infection in November 2013 in which she spent time in intensive care. When in recovery she was told by consultants that her fitness levels saved her life, this has only inspired Vicky further to spread the gospel of health and fitness to little ones all around the world.
She set out with the purpose that the children should take away from each session confidence, self-esteem and have had fun, this should define the core of all the activities, all wrapped through the tool of rugby.
To drive a sense of belonging to a group with a positive experience for the children something Vicky feels strong about which she gained from her international days as an England rugby player.
It is in the summer of 2015 didi rugby was conceived, starting in May with one session and just 8 didi rugby stars.
Now, classes are run all over the country, with expansion in places like Italy already well underway. The future is an exciting one.