didi rugby Reviews
didi rugby is very proud of the amount of recommendations we get by 'word of mouth'.
So our Reviews page is here for you tell other people what you and your children think of didi rugby.
As consumers, more and more of us are seeking out reviews and the opinions of our peers before making bookings for activities or buying products.
So we are indebted to the parents, grand parents and carers of our didi kids for leaving their thoughts and views here on our Testimonials/Reviews page.
It is your feedback that is giving other parents the information they need to decide if our classes are right for their children.
We are delighted when people tell others to come along and take advantage of one of our free taster sessions to see what didi rugby is all about for themselves.
And even happier when those parents and kids stay, enjoy themselves and make a booking.
Obviously, we love reading your comments and when we hear stories like this one from Chloe in Hinckley, saying how much their little one's confidence has grown since attending didi classes, it always puts a big smile on our face.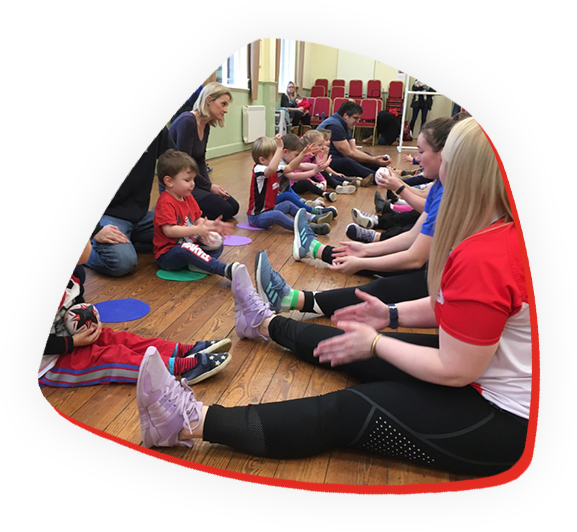 "Rafe has been attending didi rugby for a year, his confidence has grown so much, both within classes and also in everyday life. didi has taught him to share, enjoy being part of a team and also to throw straight! Emma keeps the classes engaging and with new activities to bring on further aspects of the game. Thank you didi!" X
A warm welcome to didi rugby
Average rating:
21 reviews
Sep 6, 2018
Eliot has been attending Lichfield Didi rugby since it started about 4 months ago. From his first session he absolutely loved it. He loves all the games and the coaches have all been fab. He asks all the time if he is playing didi rugby and at half term he is not happy to be missing a session. I love how the children get a sticker each week and the coach personalises their feedback. Eliot has really developed his skills and now enjoys watching 'Didi' rugby on tv.
Ahh we are so pleased to hear this! Great to see Elliot improving and growing in confidence each week! Thank you for the feedback and you are in the draw for the kit 🙂
Mar 14, 2018
Jimmy, 5, has recently returned to Didi Rugby. Jimmy has autism (and sensory processing disorder) and Ruth and Stephen are brilliant with him. They give him a little extra support/instruction so he can fully access the sessions, which he loves. Every time we attend (every other week) he is becoming more confident and it's really helping with him motor skills and coordination.
Mar 6, 2018
Felix has been enjoying Didi Rugby for nearly six months now and he loves it. His skills and self-confidence have grown and he really looks forward to attending.



Recently Felix was privileged to to take part in a Didi Rugby demonstration at the Ricoh arena followed by watching his first rugby match - which he loved. What a fantastic opportunity and experience for a three year old! Thank you Didi Rugby!



We've booked a Didi Rugby party for Felix's forthcoming 4th birthday! He can't wait!
Feb 20, 2018
location:
Hinckley Saxon fitness centre
I take my grandsons Noah aged 2 and Joey aged 1 to didi rugby they both absolutely love it, it has also helped with their development skills catching kicking and learning colours, they get so excited about each class and Vicky is a diamond they love her , I'm so happy I have found something they both enjoy so much
Noah and Joey are an absolute pleasure to coach, and it is so lovely to see how much they have grown in confidence and skill!
Feb 20, 2018
My daughter loves didi rugby
Ahh we are glad she is enjoying it! Thank you for the feedback 🙂
Page 1 of 5:
«
‹
1
2
3
4
5
›
»