didi rugby Reviews
didi rugby is very proud of the amount of recommendations we get by 'word of mouth'.
So our Reviews page is here for you tell other people what you and your children think of didi rugby.
As consumers, more and more of us are seeking out reviews and the opinions of our peers before making bookings for activities or buying products.
So we are indebted to the parents, grand parents and carers of our didi kids for leaving their thoughts and views here on our Testimonials/Reviews page.
It is your feedback that is giving other parents the information they need to decide if our classes are right for their children.
We are delighted when people tell others to come along and take advantage of one of our free taster sessions to see what didi rugby is all about for themselves.
And even happier when those parents and kids stay, enjoy themselves and make a booking.
Obviously, we love reading your comments and when we hear stories like this one from Chloe in Hinckley, saying how much their little one's confidence has grown since attending didi classes, it always puts a big smile on our face.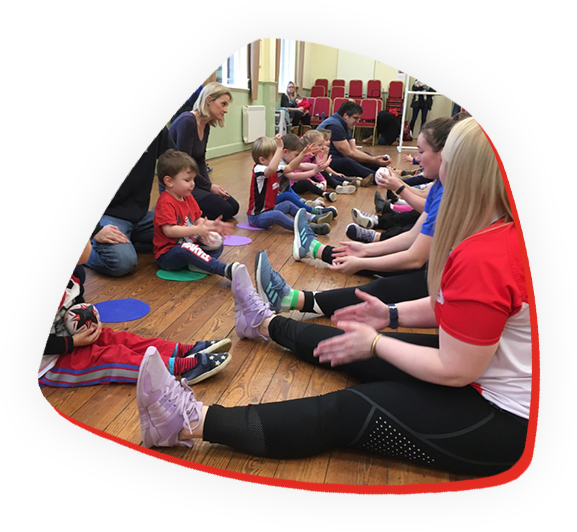 "Rafe has been attending didi rugby for a year, his confidence has grown so much, both within classes and also in everyday life. didi has taught him to share, enjoy being part of a team and also to throw straight! Emma keeps the classes engaging and with new activities to bring on further aspects of the game. Thank you didi!" X
A warm welcome to didi rugby
Average rating:
40 reviews
Sep 6, 2022
Totally awesome way to become part of the great sport we call rugby. Great for kids development. Keep up the good work Didi rugby.
Sep 6, 2022
Didi rugby is an amazing way to get kids active ! Vicky and all the coaches are committed to delivering engaging , fun , structured sessions . Children learn not only physical skills but also social skills . It builds trust , teamwork and confidence .Didi rugby is for Boys and girls so why not get your little super star signed up !!
Sep 6, 2022
Great classes to build confidence and coordination. Highly recommended.
Sep 6, 2022
Frank has been attending for a year. Ros and mollie are really welcoming and it's such a relaxed session. I love that there is no pressure on the kids. Frank runs in the hall every week with such excitement
Sep 6, 2022
location:
Hinckley, Leicestershire
I think that this concept for youngsters is amazing. A friend of mine takes his son to Didi Rugby Hinckley each weekend and it has improved his confidence immensely. He was a boy of very little confidence before, but Didi Rugby has changed him for the better. Well done Didi Rugby!