Could you become a didi rugby coach?
If you like spending time with children and helping them have fun, then you could join our ever-growing band of didi rugby assistant and head coaches.
It is a tremendously rewarding experience, as many of our coaches will tell you.
Not only do you play a part in helping a child maintain an active and healthy lifestyle but you see them grow in confidence and stature while learning new skills in a safe environment.
You will form strong relationships with both children and their parents and enjoy seeing children develop through didi rugby's three age groups.
An assistant coach role is where many people start and gives you the opportunity to learn didi rugby's values with full support and training from didi HQ.
The option of developing into a head coach is always available if you wish to go down that route and that will, in turn, open up options of becoming a franchise owner and starting your own business. Again, that would be with the full support of didi HQ's passionate and dedicated team behind you.
So, here is a little bit more about each role in more detail. Please get in touch if you would like to find out more or discuss your options. We have didi rugby classes all over the UK and we need your help.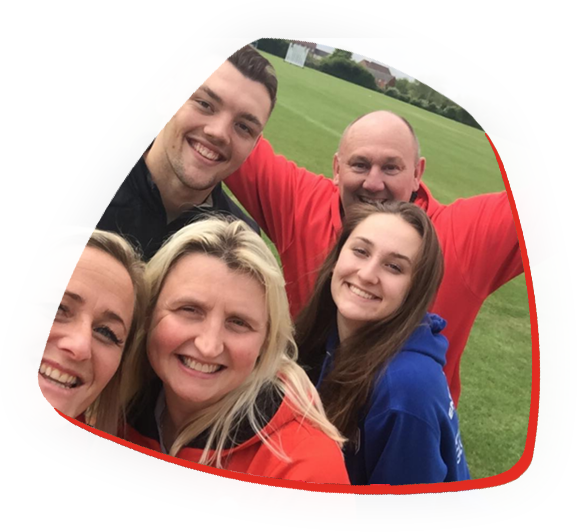 Could you become a didi rugby assistant coach?
Do you like spending time with children and helping them have fun while staying active and healthy?
Would you like to build strong relationships with children and parents and play a role in seeing a little person grow in confidence as they learn?
didi rugby assistant coaches are always proactively engaged in our sessions.
Their role is to support the head coach by encouraging and motivating our didi stars and keeping them focused on the activities involved.
They will supplement instructions given by the head coach and will ensure that all children – and parents for our younger ones sessions too – understand what is required of them and help them to achieve it.
There may be times when a head coach asks their assistant to focus their support on a particular child if they need any extra attention and assistant coaches will always be briefed by a head coach before a session to explain what they want to achieve so that the assistant knows the aims of the day.
Being an assistant coach can be a tremendously rewarding experience and many have gone on to become head coaches in didi settings after growing in confidence within the set-up.
So if you are interested in getting involved in a dedicated and fun-loving team, please get in touch.
We have numerous opportunities popping up all over the country and didi rugby spreads far and wide across the UK. We pride ourselves on the care we take in training our staff and, crucially, retaining our staff too.
Hours can be discussed to suit your wishes. Are you ready for a rewarding new challenge?
If so get in touch today
For more information, contact info@didirugby.com or call 07812 082375
Could you become a didi rugby head coach?
Are you someone who has a natural rapport with children?
Can you educate and inspire young people and take joy from encouraging them to grow in confidence and lead a healthy and active life?
Can you help to create a positive and fun learning environment where children feel safe and parents feel comfortable to watch their kids grow?
Then you could become a didi rugby head coach and we would love to hear from you to discuss your plans, ideas and ambitions.
You would have the full support of didi HQ behind you and full training would be given in all areas of the role to help you to become the best you can be.
You would work closely with assistant coaches to make sure that a clear plan of action was in place – and carried out – for each session.
You would need a strong eye for correct administration and safety regulations, comply with data protection and have first aid qualifications.
We also want you to have a passion for helping children develop a love for physical activity and a healthy lifestyle.
A head coach's role can be tremendously rewarding with positive relationships being built with children and parents alike.
It could also allow you to take the next step and become a didi rugby franchise holder if you wanted to start a business, alongside your coaching role.
You would not be the first didi rugby head coach to do that.
So, please get in touch and let us tell you more about joining a passionate and dedicated team of like-minded people who really do interact like one big family.
Essential Head Coach qualifications/experience
RFU Coaching Award (equivalent to the "old" Level 2) or equivalent
Qualification in another sport
Nursery nurse qualification Level 3
Enhanced DBS
Pediatric first aid
Experience of coaching/teaching children of didi age
Passion to help develop children
Love for physical activity and healthy lifestyle
Desirable Head Coach qualifications/experience
Coaching experience within the early years
Educational background
didi rugby assistant coaching experience
Multi-skills coaching experience
If this is you get in touch today
For more information, contact info@didirugby.com or call 07812 082375
What is it like to be a didi rugby coach?
Hear what it's all about from didi rugby coach Matt Almey
Matt Almey is a coach who got involved in didi rugby by accident during the very early stages of the very first classes.
Three years later, he still loves his involvement in sessions he feels tremendously passionate about.
Not only that, but Matt more reason than most to speak positively about the effect didi rugby has had on the intake of minis at his local rugby club, Hinckley RFC.
Matt began coaching the club's Under-6s a couple of years ago when they received 45 children at the start of the season – over half of which had come from local didi rugby classes in the area.
"I have known Vicky for years and, when my son had a disappointing experience with another mini rugby provider in the area, Vicky invited me to take my lad to her classes and then soon asked if I wanted to get involved," said Matt.
"Those who know Vicky are fully aware she can be very persuasive and so I shadowed her and then took a class. Soon I was coaching in Burbage.
"I loved it and I got a great buzz out of seeing the kids' reaction.
"The classes are always as good as the coach is. It is always chaotic with kids but it's controlled chaos. You are buzzing all the way through it and if you are enjoying what you are doing, you can see that the children feed off that excitement.
"If you turn up after a bad day, that can soon be turned around when you see the kids' faces.
"You know the didi kids will get an advantage over the other kids when they start school because of the work they have been doing, both physically and as well-rounded children.
"They will be more sociable and more likely to interact with others. didi rugby teaches them to communicate as well as all sorts of other skills.
"It's your job as a coach to make sure they have fun and a good session. It's also great to know you are helping them along a pathway of development which doesn't just end when they are six and too old for didi rugby.
"I started coaching Hinckley RFC's Under-6s and we had 45 kids in that age groups when we began and well over half of them had been to didi classes! The knock-on effect from didi classes in the area is simply amazing. Now those Under-6s are Under-8s and I love coaching them.
"You get a lot of parents asking: 'Where can they go to after didi rugby so that pathway we have with partner clubs is crucial.
"I get as much out of coaching as the kids do and Vicky is a great person to have driving it and coaching the coaches. She is so passionate and so good at what she does. I would highly recommend becoming a didi rugby coach to anyone."
More ways didi coaches are changing lives
Teenage coach Izzie is spreading the values of didi rugby on a charity trip to Kenya
Heather Whitehouse on her role as an assistant coach