Lisa Radford's son Ryan was 'always a bit of a bruiser' and was up on his feet walking around at just nine months!
So, it was no surprise that the family chose rugby as a way for Ryan to use up some of his energy.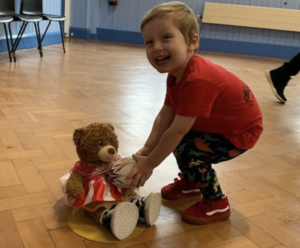 As soon as he was old enough to do so, Ryan joined didi rugby Reading classes at Blue Coat School aged 18 months.
It was the beginning of wonderful three-and-a-half years under the watchful eye of didi Reading coaches like Craig Hunter, who have just waved bye to one of their star pupils as he moves up to play tag rugby for local club Abbey RFC.
Fun and activity
"Ryan just loved didi rugby from his first visit and was running around loving all the fun and activity," explained Lisa.
"He loved the things like having his 'listening ears' on and it was great development for his balance too. On the rare occasion that he was not in the mood for it, the coaches are so good with them and coax them, at their own pace, into getting involved. He has loved it ever since.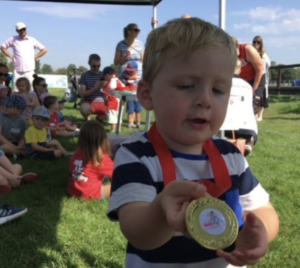 "He started developing a pride in what he did and would tell people that he played rugby.
"Coach Craig said that when he turned five, he could move up to a club and that has just happened with us joining Abbey RFC. It won't be easy to leave didi behind because we have loved all of the games and the coaches too.
didi Reading
"He had his first go at Abbey a few weeks ago and we noticed that step up with a bit less guidance for the children but when he got going, he was so proud of himself. Now, he's raring to go.
"It has been a relatively easy transition and his confidence has grown after years of great encouragement at didi classes.
"I will always have a good word to say about didi rugby and the people behind it. They have been fantastic and Craig even phoned us to say thank-you and wish Ryan good luck. That's a lovely touch."
Read more: didi rugby is a family tradition for the Dearing family
Read more: didi rugby Nottingham coach Charlotte is flying high