didi rugby Reading's latest coaching acquisition is causing a storm.
Umit Akyildiz is an inspirational member of the Berkshire Banshees Wheelchair rugby team.
He is also inspiring young children to have fun and learn new skills leading didi rugby classes too.
Co-owner of didi rugby Reading is Craig Hunter and he is also the chairman of the Banshees.
"I got to know Umit through my involvement with the Banshees," said Craig.
"He was keen to get involved in didi rugby so I took him to didi rugby classes as a support coach.
"He has been working closely with me and he has brought so much to the classes.
"Umit is a very positive, happy person and he is great with the kids. They absolutely love him."
Wheelchair rugby
And, as far as Umit is concerned, the feeling is mutual.
"Because of my rugby background I really enjoy being part of didi rugby because it gives me a sense of achievement helping others reach their goals," he said.
"didi rugby is great for the children's development because it helps them learn better ways to cope with the highs and lows of life. It also helps children develop patience and rugby skills too.
"Being the first coach didi rugby Reading coach to do so from a wheelchair gives me a sense of accomplishment and knowing that I have achieved something that is so important to my life."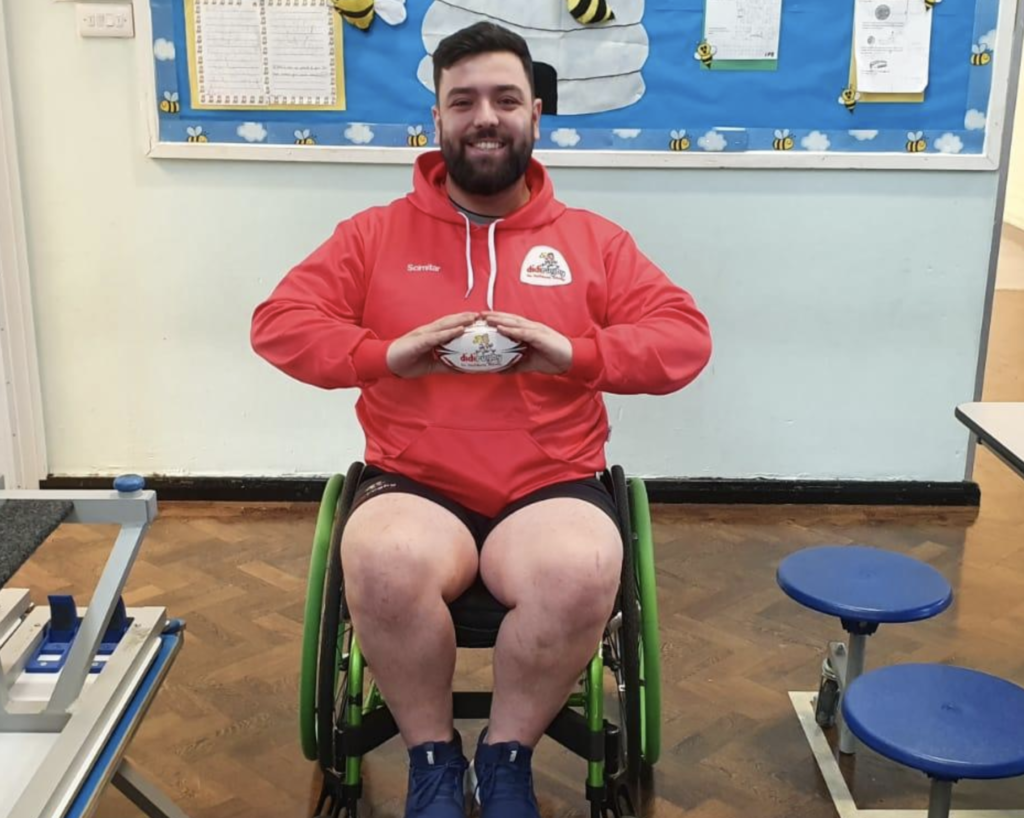 Wheelchair rugby is a fusion of ice hockey, handball and rugby which not only involves speed and chair contact but also requires tactical intelligence.
Eight rolling substitutes make up squads of 12, with four players on the court at any one time.
The sport is for male and female disabled athletes with the emphasis on fun, excitement and inclusion, particularly for players with higher levels of impairment.
Club sessions are open to anyone interested in learning more about the game, including volunteers. For further information, please contact berkswr@gmail.com or craigchairman@gmail.com
Watch: Find out more about the Berkshire Banshees Wheelchair Rugby Team….