Five years to the day after Robyn Lock thought she would never play rugby again, the Ospreys back-rower was included in the Wales Women's squad to play in this autumn's internationals.
The didi rugby South Wales franchise owner's story is one of those that make you sit up and take notice…and then go and tell everyone you know.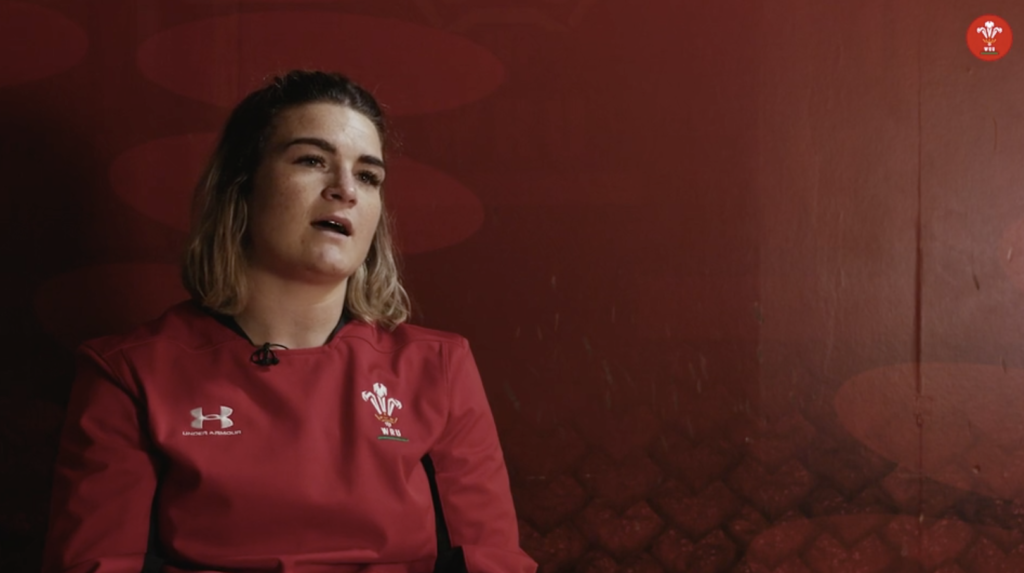 When Robyn was diagnosed with lymphoma in 2014, she steadfastly refused to let it define her life. Now, she is in line to win a first cap for her country when Wales play Spain in Madrid in early November. There will be plenty of people excited to see the words Robyn Lock will be on the team sheet.
Robyn's selection will delight everyone who knows her. It will also inspire the hundreds of children and parents who have got to know her while she has taught at the ever-growing amount of didi rugby venues that now operate in south Wales following its launch last year.
"I felt very emotional when the squad was announced," she said. "Every tackle I made, every extra minute in the gym and every time I said I couldn't go out with friends because I needed an early night or wanted to work on my game, now seems all worth it.
Lymphoma
"It was my mum who pointed out that my call-up came five years to the day after I was diagnosed with lymphoma. When I think back to that time, I was so weak I could hardly walk 10 yards without taking a deep breath. It's some transformation. I had a good cry when I found out and the realisation kicked in of what I had achieved.
"At first, I didn't know whether or not to bring up the fact that I had lymphoma all of those years ago – but I want to use my story to hopefully help others.
"To be honest, I am really proud of what I have come through and I hope others who read this story, who may be suffering from something in their lives, can see that something knocked me off of my feet too – but it didn't stop me being determined to make things better."
An Ospreys' regular, Robyn was rewarded for her consistency by being offered a spot in Wales 'Top Up' training sessions this summer and then moved up to the extended full squad for the build up to the autumn series where Wales will play Spain, Ireland, Scotland and the Barbarians.
International rugby
When the reduced squad was announced, Robyn was told she had earned a place in it and she naturally phoned her mum to tell her before anyone else.
Jaine Lock had been a huge part of her recovery from the initial diagnosis and was probably as proud as her daughter at the news that she had just become an international rugby player.
A nutritionist and personal trainer, Jaine moved back from New Zealand to become her daughter's full-time carer after hearing news of her cancer five years ago.
At the time, she returned to see Robyn suffering from severe fatigue, struggling to sleep and itching all over her body. Six months of chemotherapy also saw her lose her hair.
Chemotherapy
The chances of Robyn ever having the energy to even walk onto a rugby field again, let alone make tackles and take hits seemed a mile away at the time.
"That had been taken away from me," said Robyn. "I didn't even feel well enough to go and watch a game because my immune system had been shot to pieces by chemotherapy. By this time, I was on all sorts of pills and was having panic attacks too. A real sense of doom took hold of me.
"But I also did not want cancer to be my identity. I didn't want to be the girl with cancer. Rugby was my identity, right from a young age when I used to go and watch my dad and brother play and I didn't want to lose that.
"My mum sat me down one day and asked: 'What else do you want to do while you are battling this?' and I told her that I wanted to play rugby again and come back fitter and stronger than when I left it.
"I was so lucky to have her and my family with me. Mum told me that she would never let me give up on that dream and she never let me lose that drive. She was true to her word."
Beaten cancer
Robyn's last chemotherapy session came in April 2015 and she went into remission. Her strength and energy slowly came back and her return to rugby came in the form of the Ospreys 7s training.
One day, after a particularly fast sprint in one session, a team-mate shouted: "Ah look…Lock's back!"
It meant more to Robyn than her team-mate could ever know. She had beaten her cancer and the world was, once again, her oyster.
Wales begin their autumn series on November 3 in Madrid and if Robyn makes her debut she will be standing proud in a red jersey singing the national anthem with more reasons than most to shed the odd tear or two.
"I have watched my friends play for Wales and cheered them on for years, now I could be standing next to them and giving it all on the field. After what has happened, it really will be a dream come true," she said.
Robyn Lock is co-owner of didi rugby South Wales and hosts classes in: Llanelli, Sketty, Swansea, Port Talbot, Gendros, West Cross, Neath, Glais and Ammanford. Book your child a free taster session here.
Read more: Tommy is thriving at didi rugby despite having Hypermobility Syndrome
Watch: VIDEO – Robyn Lock writes children's book for didi rugby called: Dougie Can Catch