didi rugby Cornwall are delighted to welcome England Rugby Sevens player, Deborah Fleming, as didi rugby's latest ambassador. 
With her Cornish background, who knows if Deborah will make a surprise visit to your child's didi rugby class in the future?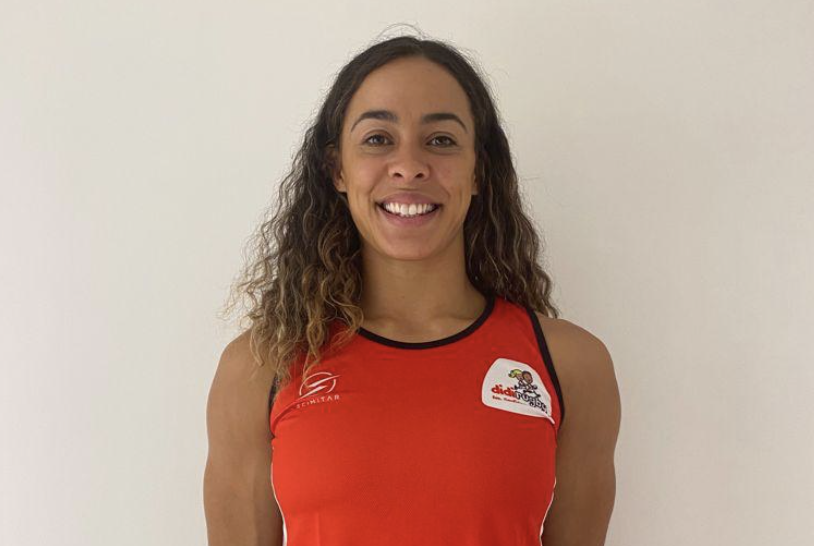 After launching on 21st August 2021 at Boscawen Park, didi rugby Cornwall have announced two new class locations at Falmouth RFC and Truro RFC. 
didi Cornwall classes
didi Cornwall classes take place on Saturdays and Sundays (venue specific) and are split into three groups: 18 months to three years, three to four and four to six. 
didi rugby's latest ambassador and role model, Deborah used to be an athlete on the running track before pursuing a career in rugby at the age of 21. 
It's often said that you need to start young to be successful in elite sport. For Deborah, however, this couldn't be further from the truth. 
She started playing for Bristol Bears at 21 before moving to Saracens and then then joined the England Women's national rugby Sevens team in 2017. 
World Rugby Women's Sevens
She has now played over 100 games for England Sevens and was England's highest points scorer in the 2018 HSBC World Rugby Women's Sevens Series. 
"I think didi rugby is a brilliant concept.", she says. "I think it's something really necessary in Cornwall for young kids to be able to expose themselves to the skills required to play the game, but also just develop their confidence and find who they are as little people." 
If your child is aged 18 months-6 years, you can sign them up to didi rugby classes via our website's 'find a class' page. 
Read more:  Find out more about our new venue hosts at Falmouth RFC and Truro RFC
Read more: didi rugby Cornwall flies out of the blocks in Truro
WATCH: didi rugby ambassador Emily Scarratt loves helping out at a class