About didi Rugby Bosworth and Enderby
Contact Vicky Macqueen –


vicky@didirugby.com
Matt Stubbs – didi rugby Bosworth and Enderby

There is no chance of new didi rugby Bosworth franchise owner Matt Stubbs losing drive and energy for any of his classes.
His history of physical activities makes many of us look like Sunday strollers!
A former PE teacher and director of sport in Leicestershire Secondary Schools for over 20 years, Matt loves all sports and is a huge advocate of keeping fit and active.
He has played rugby and football locally, taken part in triathlons and sailed a yacht through Canada and America.
Matt's love of sport has given him some of his greatest achievements in the life and seen him overcome some 'fantastic challenges'.
Now, he is keen to inspire others to develop a lifelong affinity with a fit and healthy lifestyle and the benefits associated with that.
With a young son, Matt says the values of didi rugby fit in perfectly with his outlook on life and he is excited to grow didi rugby Bosworth.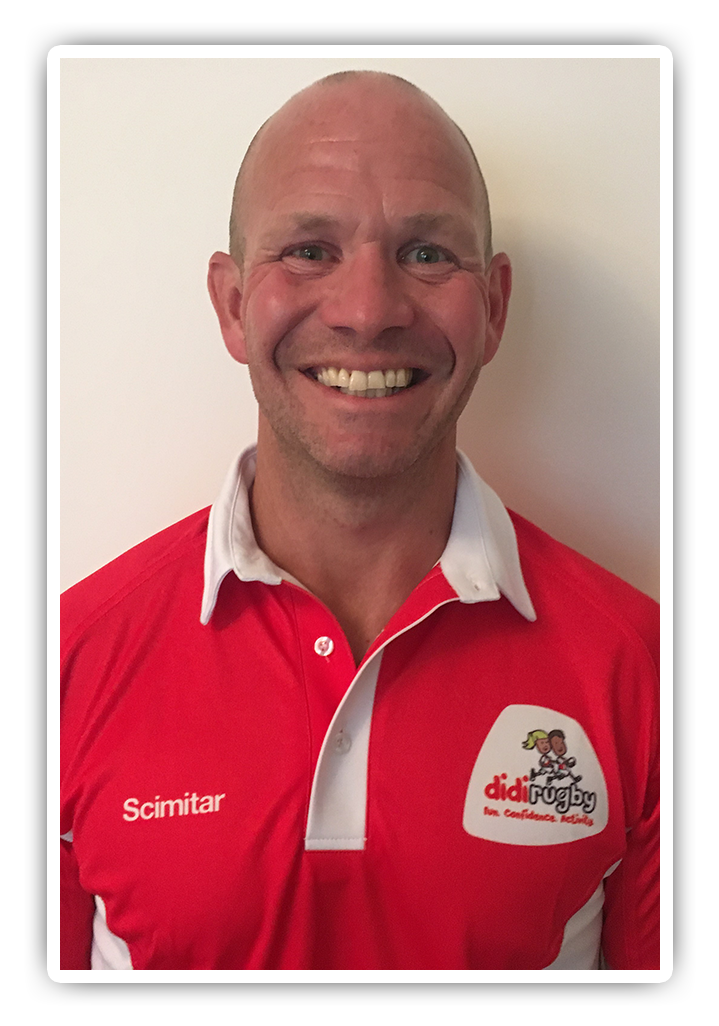 A few words from Matt
"After the birth of Noah in 2014 it was important to us to introduce him to sport from a young age," said Matt.
"We were really impressed with the principles of fundamental movement that didi rugby is built upon, and knew it would aid Noah's physical literacy. This solid foundation will benefit him in participating in any activity in the future.
"Noah's confidence has grown massively over the last two-and-a-half years that he has been coming to didi classes in Leicestershire and he loves the feeling of achieving success.
"The pride we have felt as a family in watching him make progress each week is overwhelming. This has all taken place in a fun, positive and safe environment.
"All parents should have the opportunity to see their child flourish and develop at an early age, like we have, and this is why I want to further develop the didi rugby brand and give more access to families in Leicestershire and the surrounding area.
"didi rugby will enable your child to identify with physical activity from an early age and this most important life skill will stay with them forever and equip them for a rewarding future.
"The successes they achieve will see their confidence soar both physically and socially. I hope the local communities will support didi rugby Bosworth and identify with the huge benefits for their children."