Acti-Fit have become didi rugby's official education partner.
As a result, they will help to provide new coaches for didi rugby's ever-growing class numbers and offer new and existing coaches the opportunity to gain a professional, chartered qualification on the job.
Based in the Midlands and driven by a host of passionate people, Acti-Fit are on a mission to push the boundaries of coaching by harnessing the power of sport and education.
With a team of experts, they provide 360 coaching consultancy, to support coaches with their educational development.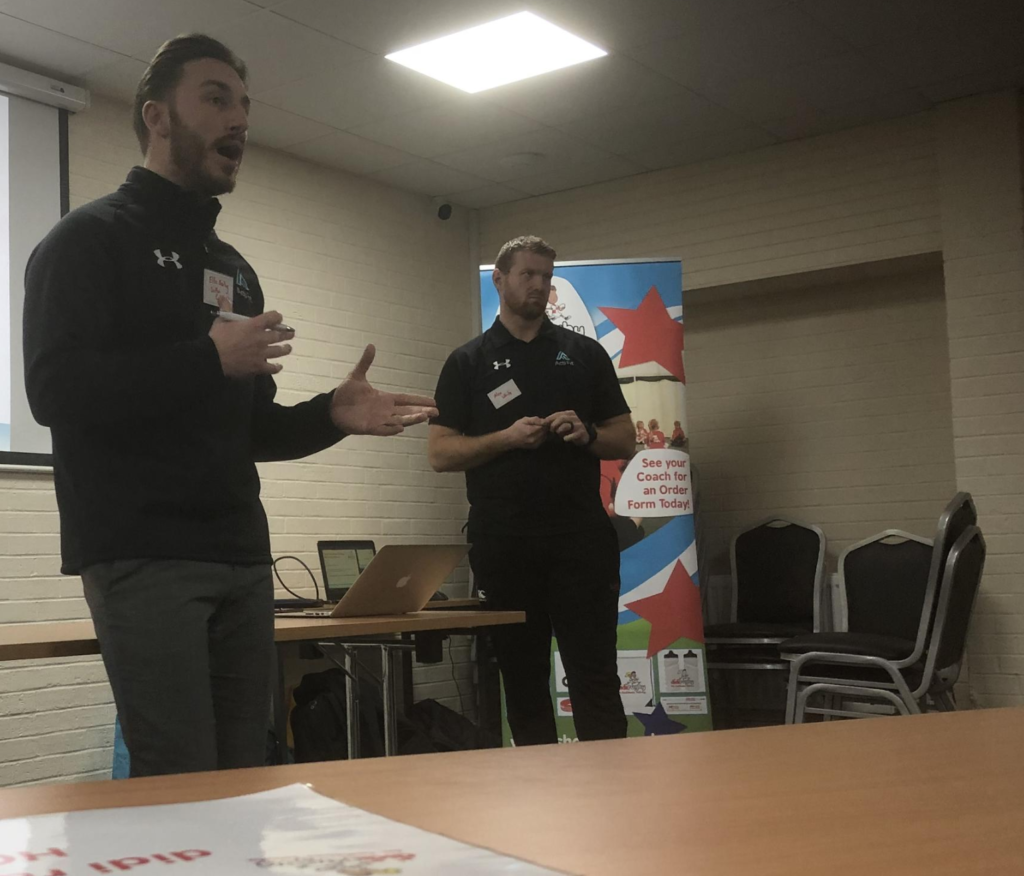 They embrace an ethos of getting people active and having fun through physical activity and it is an ethos which fits perfectly with the mantra that drives didi rugby and its classes for children up and down the country.
Through their knowledge and support networks, Acti-Fit will help provide didi with the right coaches at the right time for classes across the UK, in areas which are looking to expand.
This will provide not only more dedicated staff to support didi rugby's ever-growing numbers of young members but will also allow those coaches to gain a professional qualification while doing so.
The Acti-Fit team promise to make those coaches become the best coach they can be and they will also give them the opportunity to become chartered in their respective field.
didi rugby founder and CEO Vicky Macqueen says she is delighted to confirm the partnership with Acti-Fit.
Personal development
"We have been chatting to them for a long time about having the same ethos, mentality and goals of getting kids active across the country," she said. "It has been great to hear their ideas about making people better coaches and managers and putting them onto formal qualifications.
"We are always keen to make our didi coaches the best they can be with ongoing personal development.
"There will be a clear pathway to develop the children, their classes and the coaches who lead them.
"The partnership will also provide a clear pathway for didi coaches and franchise holders to develop and learn while they are on the job."
didi rugby already teaches a framework which fits in with rugby's governing body's guidelines and with Vicky being one of only a handful of RFU Level 4 female coaches in the UK, youngsters who attend didi classes are always in safe hands.
Acti-Fit Partnership
"We are confident that the formal qualifications that Acti-Fit are adding to our coaching will stand us apart from other providers and ensure that customers get the very best from a session when they attend didi rugby with their children.
"It will be a very healthy partnership and it is exciting for me to be able to give our franchisees some great training which will, in turn, support them to support their loyal customers.
Ellis Bailey is a director at Acti-Fit and he says that he quickly realised there was lots of synergy between the two companies soon after meeting Vicky.
"When we set up Acti-Fit, we wanted to do something to make a difference," said Ellis.
"Like didi rugby, we have a lot of things we feel passionately about like getting kids active and healthy and trying to better the quality of coaching in the UK through education.
Coaching pathway
"We were happy to start a didi franchise as part of the partnership too and we also wanted to offer franchise owners the opportunity to grow with an educational coaching pathway.
"Whenever we discuss going into a partnership with anyone, we want to invest in people and what I saw from didi rugby was a group of people with a genuine passion for what they believe in.
"It's not a made-up story. It's genuinely what they want to do. Vicky is a genuine person with a huge passion for sport and wanting to work for the community.
"Our partnership really is a match made in heaven."
Watch: Acti-Fit behind the new launch of didi rugby Sutton Coldfield…
Watch: didi cricket delights school children in Gloucestershire…