didi rugby is delighted to announce the launch of classes in Devon in mid-February 2022.
The announcement represents more good news for parents of children in the south west of England, following the launch of sessions in Cornwall in the summer of 2021.
didi rugby founder and CEO Vicky Macqueen says she is delighted to be bringing fun, excitement and activity to a rugby-mad corner of the country.
Paul Tearle and Gemma Carnegie will be heading up the new classes and the launch will take place at Crediton RFC on Saturday 19 February between 9.30am and 11.30am.
Crediton RFC
It's a club that is dear to the heart of Paul, who started playing rugby aged 11.
"I have been a two-club man all my life and they are Crediton RFC and Sheffield Tigers RFC," he said.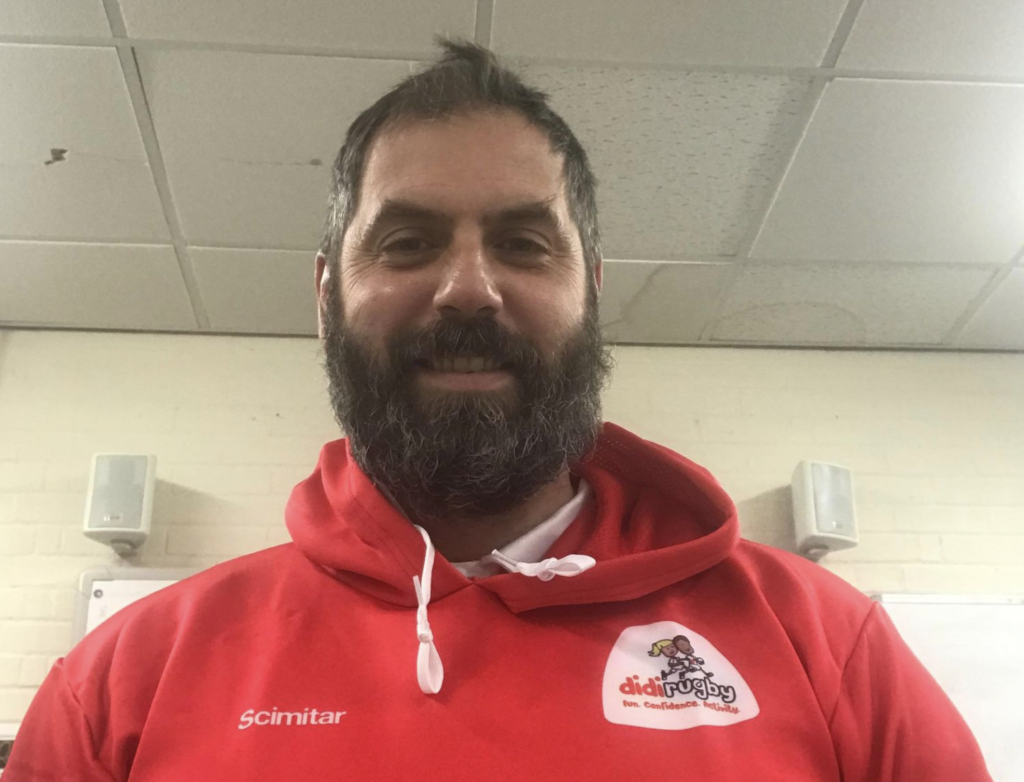 "Now back at Crediton, I'm threatening to put my boots back on at some point!"
Paul works as the PE teacher in the local comprehensive school and has already built fantastic links between the school and the club, sharing facilities, coaches and creating a pathway for those that enjoy the game at school and want to develop further at the club.
Teaching
As well as teaching, he also 20 years of experience working at a successful holiday camp for children aged 3-15 which was recently voted 'outstanding' by Ofsted after its latest inspection.
"Having met many inspirational people through the sport of rugby, the opportunity to be involved with didi rugby materialised through meeting people with a shared passion for the game and its values," Paul added.
"Integrating my background of teaching and business and love for the game made it an easy decision to take on a didi franchise in the hot-bed of rugby here in Devon.
"With two primary-aged children of my  own, I am familiar with the challenges of parenting and getting involved with didi will offer many parents locally another outlet for children to develop and flourish in a safe and positive environment."
Vicky Macqueen
Fellow coach Gemma is head of PE at a secondary school and has been teaching for 20 years.
She's also been playing for two decades too and says she is a strong advocate of England Rugby's core values of team work, respect, enjoyment, discipline and sportsmanship.
Theme which Vicky Macqueen highlighted were also driving factors behind the didi rugby ethos too.
"Paul and Gemma are going to bring lots of energy and enthusiasm to our didi rugby Devon classes and that is exciting for all involved," she said.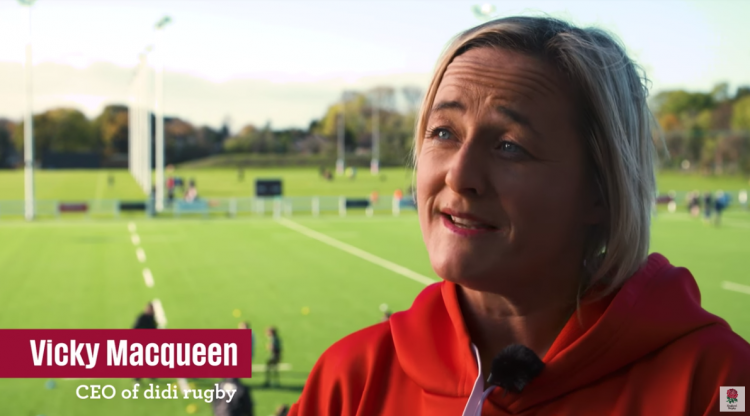 "They have both got plenty of experience in teaching and a love of the game which they will pass on to the children and parents who are going to be coming to their classes.
"We have loved bringing our ethos of fun, activity and confidence to the children in Cornwall over recent months and Devon is another powerhouse of rugby activity so I am sure there will be many parents keen to start their children's rugby journey at a young age and get them running around having fun at our classes.
"To be launching at Crediton RFC is great too. It's a strong part of what we do as a business to build links with clubs local to our classes so that we can provide a natural pathway for kids to keep on enjoying the sport when they become too old for didi at the age of six."
*** To book your child's free taster session at the launch of didi rugby Devon please email – paul.tearle@didirugby.com ***
Read more:  didi rugby Cornwall flies out of the blocks in Truro.
WATCH: What is didi rugby…?