New didi rugby Lichfield owner Emelie Denham owes an awful lot to her childhood next-door neighbour.
At the age of 15, Emelie was at home one day with her sister Rosie when there was a knock at the door.
Neighbour Tom was standing there. He was off to play rugby for the first time at his local club and was nervous about going on his own.
Encouraged by his mum to 'see if the girls next door wanted to come', Tom asked if they fancied keeping him company. The two Denham sisters decided to go with him and try a new sport for girls who, at the time, played cricket (Rosie) and football (Emelie).
Lichfield Women
It was probably one of the best decisions that Emelie has ever made.
She has gone on to earn representative honours with the Wales 7s development squad and played in the Welsh Premiership, as well as for Lichfield Women in England.
She still plays as a hooker and prop for Lichfield Ladies, coaches the Staffordshire Women's Under-16s and Under-18s teams and is soon to begin to study for her Level 3 coaching course.
Even Emelie's day job is based around getting people active as a sports development officer in primary and secondary schools.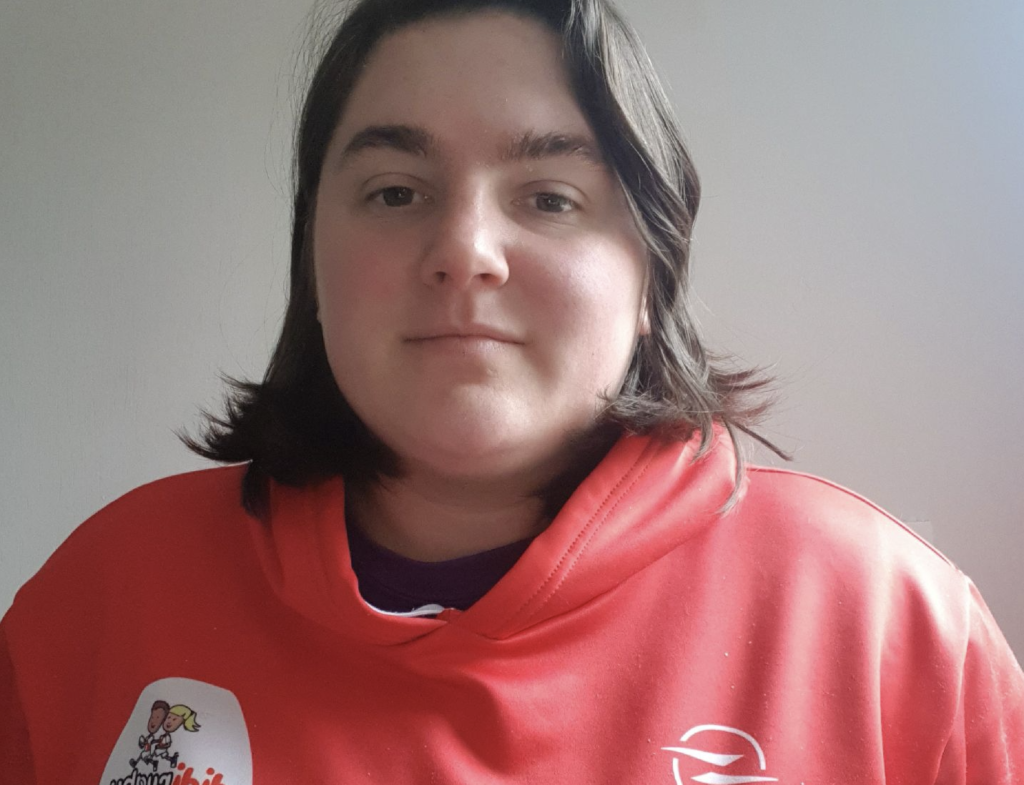 didi rugby Lichfield classes
So, didi rugby is very lucky to have its newest franchise owner ready to spread the word and get more little children active in the area.
"I basically get lots of young people active and having fun," says Emelie. "Encouraging them to get involved in events, refereeing and activities.
"It's very rewarding. I have just finished with one group of Year 10s who I have been working with to teach them leadership qualifications.
Having fun
"I got into didi rugby by accident when a friend asked me to cover a class and I have been covering didi classes near where I live for the last five years! You could call me the ultimate cover teacher.
"When the opportunity to run the Lichfield area came up, I jumped at it and am really looking forward to seeing lots of new faces and having fun with the children and parents in the area around Lichfield Rugby Club.
"There's no better feeling when working with any age group when you see children and adults who suddenly 'get' what you are teaching them. It's great to see them enjoy what they are doing and having fun."
didi rugby CEO
didi rugby CEO and founder Vicky Macqueen said Emelie has a huge amount to offer.
"We feel very lucky to have Emelie on board looking after the Lichfield area," she said. "She has been involved with didi rugby for years and knows the programme inside out.
"She gets up in the morning to encourage people to be active and that is a great mindset for running didi rugby classes.
Lichfield Rugby Club
"Emelie is well-known in the area and has a lovely manner with children who I am sure she will inspire to have fun and learn new skills."
Tom… if you are reading this…you did a good job!
didi rugby Lichfield classes take place at Lichfield Rugby Club every Saturday between 9am and 11.20am and cover age ranges from 18 months to six years.
Contact em.denham@didirugby.com for further information and to book a free taster session.
To see specific class times at Lichfield Rugby Club, visit our Find a Class page at https://didirugby.com/find-a-class.
READ MORE: Girls to have same opportunities as boys in extended school PE time.
READ MORE: didi rugby becomes a member of the British Franchise Association (BFA)