didi rugby's live online coaching sessions on Facebook during the February half-term reached over 30,000 people.
The 'didi rugby half-term squad' offered varied skills sessions every morning at 9am – thanks to Vicky Macqueen from didi rugby Midlands, Vicky Alexander from didi Rugby Cobham, Kerri Arlando from didi rugby Grantham, Ros Wiggins from didi Rugby Stone and Stafford and Keith Smith from didi rugby Cheltenham.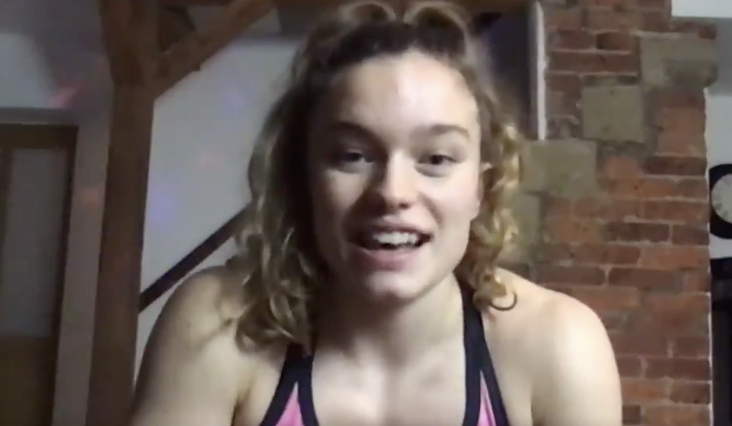 And there was also England international Jodie Ounsley and Wales international and coach of didi Rugby South Wales, Robyn Lock doing Skills and Storytime sessions on Wednesday and Friday evening at 6.00pm.
Add to those figures, the numbers from previous Skills and Storytime live broadcasts by the likes of England internationals, Heather Fisher, Nolli Waterman, Natasha 'Mo' Hunt and Sarah Hunter mean that over 85,000 people have been reached by didi's special live broadcasts on Facebook.
didi rugby live
didi rugby CEO and founder Vicky Macqueen said the figures showed just how well didi rugby live had engaged with members and their families during the latest lockdown.
"We knew from the first national lockdown in 2020 that our online offerings gave parents and children a big buzz during what was a difficult time at home for everyone.
"So, we were determined to make sure that we kept our didi stars busy, active and having fun during the latest lockdown too. We pledged to keep our members busy and give them something to look forward to every week and, with the help of our amazing didi rugby ambassadors and our wonderful coaches around the country, we have done that.
Having fun
"Until our classes are allowed to re-start again outside, we will be continuing to make sure our members are engaged and having fun.
"We were determined not just to leave our members to themselves during lockdowns and wanted to give them a chance to engage with their local coaches that they are used to seeing every week, as well as our high-profile ambassadors.
"The feedback we have received from our members has been wonderful and some of the pictures we have been sent of children taking part in our online classes has melted my heart."
Read more: 'We are by your side: didi rugby's pledge to members during lockdown'
WATCH: When will didi rugby classes be back…?