didi rugby's latest ambassador was eating at a Nandos restaurant when she got some of the best news of her life.
It was so unexpected though, she thought her parents' surprise card was a complete wind-up.
Jodie Ounsley sat with her mum and dad eating chicken when she prized open an envelope from her mum.
It said: 'Congratulations on your first professional rugby contract with England'!
When her parents Jo and Phil convinced her it was no joke, confusion turned to shock… and then excitement.
The girl from Yorkshire who was born profoundly deaf in both ears was now an England Rugby Sevens player.
Communication
Jodie loved every minute of training with her new team-mates who she said 'did everything possible' to make things as easy as possible with communication an obvious challenge on the training and playing surface.
Head coach Charlie Hayter said of Jodie after she joined the camp: "She showed some great physical attributes so we wanted to offer her a contract.
"Since she arrived, she has fitted in really well with the rest of the team and made great progress. Jodie loves a bit of banter and she puts extra hours in to make sure that she really understands what we are doing too."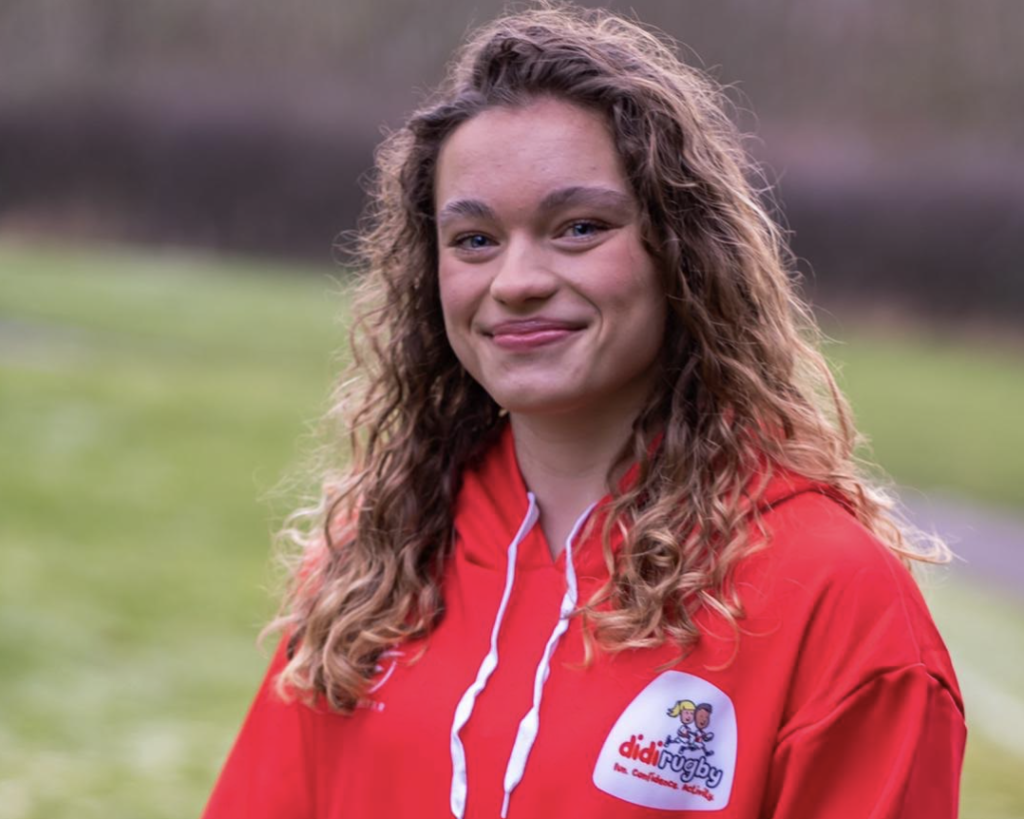 Sevens team mate and head coach of didi rugby Worcester, Alex Matthews said Jodie was a joy to be around.
"Fortunately for me, I was Jodie's mentor in the Sevens programme, which to be honest, I think benefited me more so than her," said Alex.
"Her resilience and dedication is unbelievable, not only shown through her training and mindset, but also shown off the field through her personal circumstances of overcoming being born profoundly deaf and having integrated into a team sport.
"She's modest and authentic, with the natural desire to help and inspire others. She's a brilliant ambassador to have on board at didi!"
While Covid-19 has made her Sevens future uncertain for the time being, she is determined and very driven to be back with a bang when competitive England Sevens rugby returns.
Until then, playing for Sale Sharks and being a didi rugby ambassador are two of the things that will keep her busy – and she is throwing herself into the latter with a live Facebook broadcast in didi's 'Skills and Storytime' online session during the latest national lockdown.
Jodie Ounsley
"I was really nervous doing it but wanted to push myself out of my comfort zone," said Jodie. "But I really loved it and had great fun.
"didi rugby is great for kids. It gets them active, mixing with other children and gets them into good habits at a young age. I am really pleased to be an ambassador and will love getting involved."
didi rugby CEO and founder Vicky Macqueen added: "Jodie is a joy to be around and her attitude is infectious.
"She was brilliant doing our Skills and Storytime session online (see pic below) and we are absolutely made-up that she has chosen to become a didi ambassador.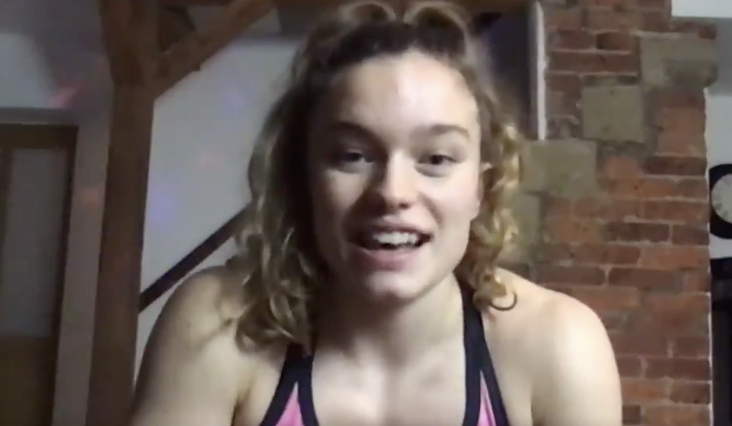 "I am sure she will be inspiring lots of other youngsters to take up the sport and join our classes in the coming months."
Jodie was born without hearing but a Cochlear ear implant and speech therapy has vastly improved her ability to communicate with speech.
Champion
Even so, life was far from easy at a mainstream school and she became drawn away from academic pursuits and into the sporting environment. PE, athletics and running were things she loved doing and success soon followed.
She is a five-times champion of the annual 'Coal Race' in her native Yorkshire where you literally run for a mile with a bag on coal on your shoulders!
Ju-Jitsu titles arrived in her teens and then she flew to Turkey as a 16-year-old to compete against fully-grown women in the 100m and 200m Deaf Olympics.
By then, rugby was already on the horizon but doctors had warned against the dangers of playing contacts sports like rugby with the implant. Her dad looked into it and was satisfied that that danger would be greatly reduced with a scrum cap on.
Hearing issues
"I soon rocked up at my local club, Sandal, with a scrum cap and boots and explained I was keen to play but had hearing issues," Jodie Ounsley explained.
"They threw me quickly into a side and then threw me onto a pitch where I really didn't have much of a club what was going on. I found myself on the wing and when I first went for the ball, I literally tripped up over my own shoelace! I picked up the ball and just ran for my life. Somehow, I passed a few people and scored a try. It was exhilarating and I loved it.
Jodie got a place at Loughborough College aged 16 and left home 'to play rugby'.
There was soon age-range appearances for England but her rugby career really took off after she had recovered from a dislocated shoulder.
Olympic Games
Then came the Nandos with mum and dad, an England Sevens deal, a new club in Sale Sharks, the Deaf Sports Personality of the Year 2020 award and a driving ambition to represent Great Britain in the Olympic Games still firmly in her thoughts.
"I would say to anyone who struggles with a disability, just go for it and try rugby," said Jodie. "Don't let your disability not be the reason for giving rugby a go."
Read more: New ambassador Sara Cox joins didi rugby
Read more: didi rugby are by your side during lockdown with online classes
WATCH: MBE Richard Cheetham on why he is supporting didi rugby…