Professional rugby referee Sara Cox is didi rugby's latest ambassador.
And she is keen to support classes that will teach youngsters the 'valuable social skills' to help them grow as individuals from an early age.
Sara first got involved in rugby when she was 14 and represented local clubs Exeter, Saracens and Cullompton before she retired from playing the game at the age of 17.
Undeterred, Sara qualified as a rugby referee, officiated her first international when Italy played Ireland in 2014, added the World Cup in France to her CV and, in 2016, became the first female ref to be centrally contracted by the English RFU.
Career
In 2020, she was assistant referee at the Bath v Wasps men's game in the Gallagher Premiership, with her first appointment in the middle of a top tier English game surely only a matter of time away.
While's Sara's professional career goes from strength to strength, she is also studying for a MSc at Edinburgh Napier University and is determined to encourage as many youngsters as possible to get involved in didi rugby and learn skills to help them succeed in life.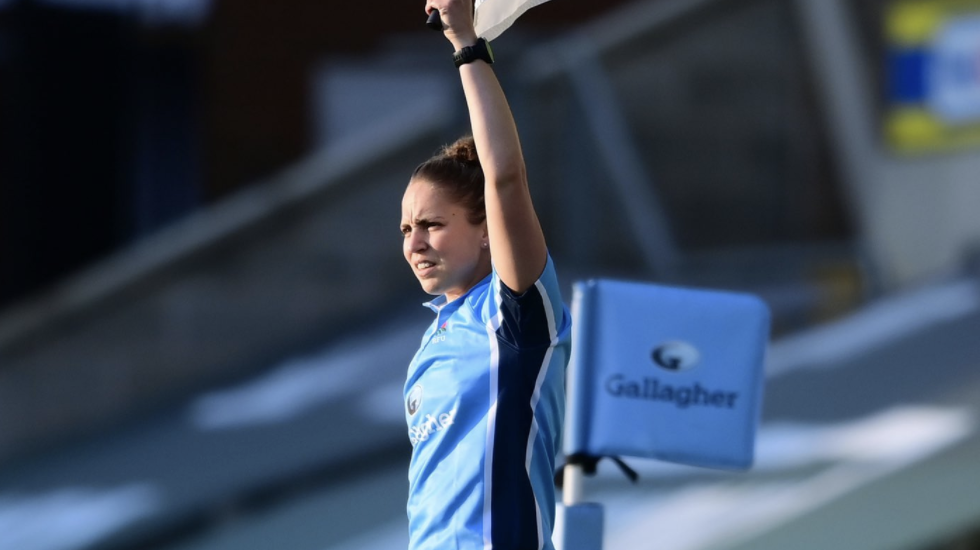 "Getting involved in didi rugby at an early age teaches children lots of different things," said Sara. "It's less about the rugby at that age and more about the interaction with other kids and learning social skills along the way.
"In all walks of life, at any age, you will always have to deal with other human beings and the earlier you start to learn the skills required to do that, you can carry that on into adulthood."
Sara Cox
Having been a shining light for women's progress in rugby, Sara is obviously keen for young girls to take up a sport that has been very good to her.
And she is encouraging girls of any age to take on the challenges that may come their way.
"Humans have challenges in all walks of life and in whatever they do," said Sara. "We all have hurdles to get over and the challenges do not stop. You have to keep moving with the times and embrace what comes your way."
Role model
didi rugby founder and CEO Vicky Macqueen says the whole didi rugby team is excited to have Sara on board.
"Not only is Sara a wonderful referee and a great person, she is an inspiration to any youngster taking up the sport," says Vicky.
"Sara has decided to become a didi rugby ambassador and support our efforts to get young people active and having fun. Her determination is a great example to young people and she is a fantastic role model too. "
Follow Sara on Twitter here
Read more: 'We are by your side during lockdown' – didi rugby's pledge to parents and youngsters  
Watch…England star Alex Matthews launches didi rugby Worcester: