A campaign by England's victorious Lionesses football squad has led to a pledge by the Government that girls will have the same PE opportunities as boys at school.
The announcement makes it clear that girls and boys should be offered the same sports during PE and extracurricular time in schools.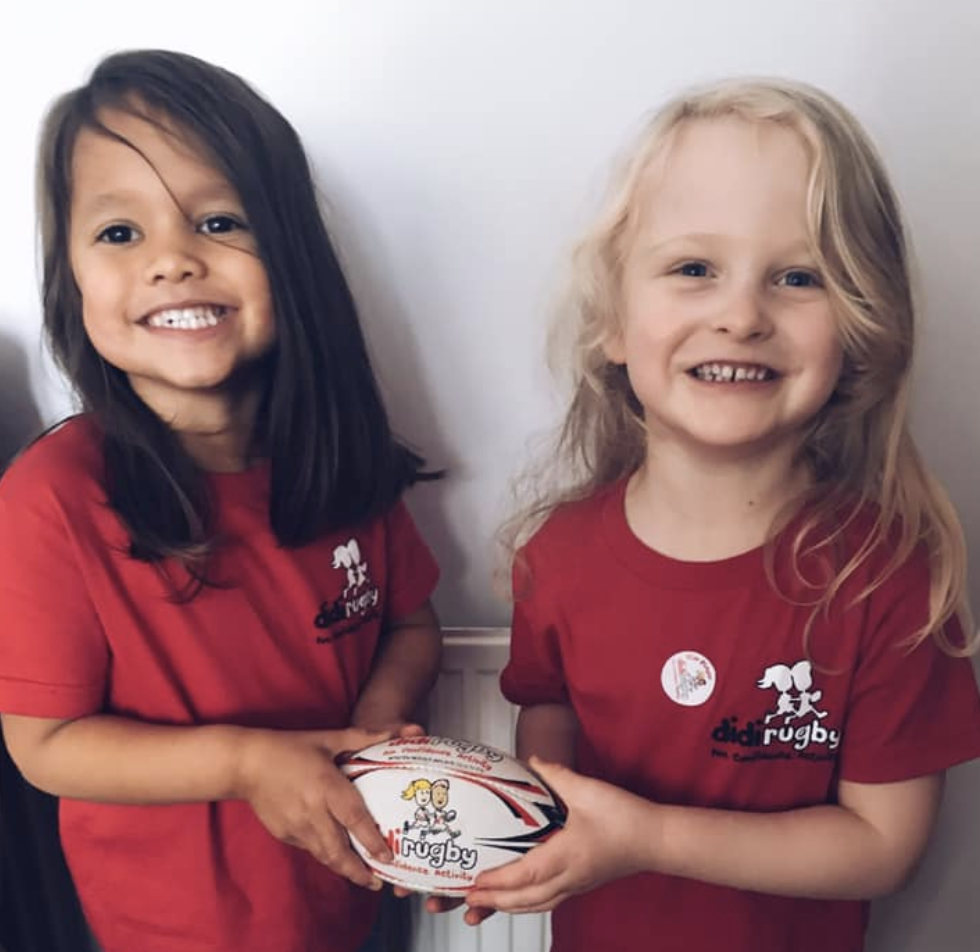 Two girls makes friends at a didi rugby class
The #LetGirlsPlay campaign was launched by the Lionesses squad and the FA after the England Women's team's success at the Euro 22 tournament last year.
Schools are also being asked to offer a minimum of two hours curriculum PE time each week.
didi rugby CEO, Vicky Macqueen, welcomed the move and said it was great news for all youngsters at school, as well as the future health of our nation.
PE opportunities
"We have always promoted didi rugby classes out of school time – and our didi sports offering in school time as a place where both boys and girls can flourish," said the former England Women's rugby international.
"Sport has made me the person I am, so I need no persuading that this is a great idea.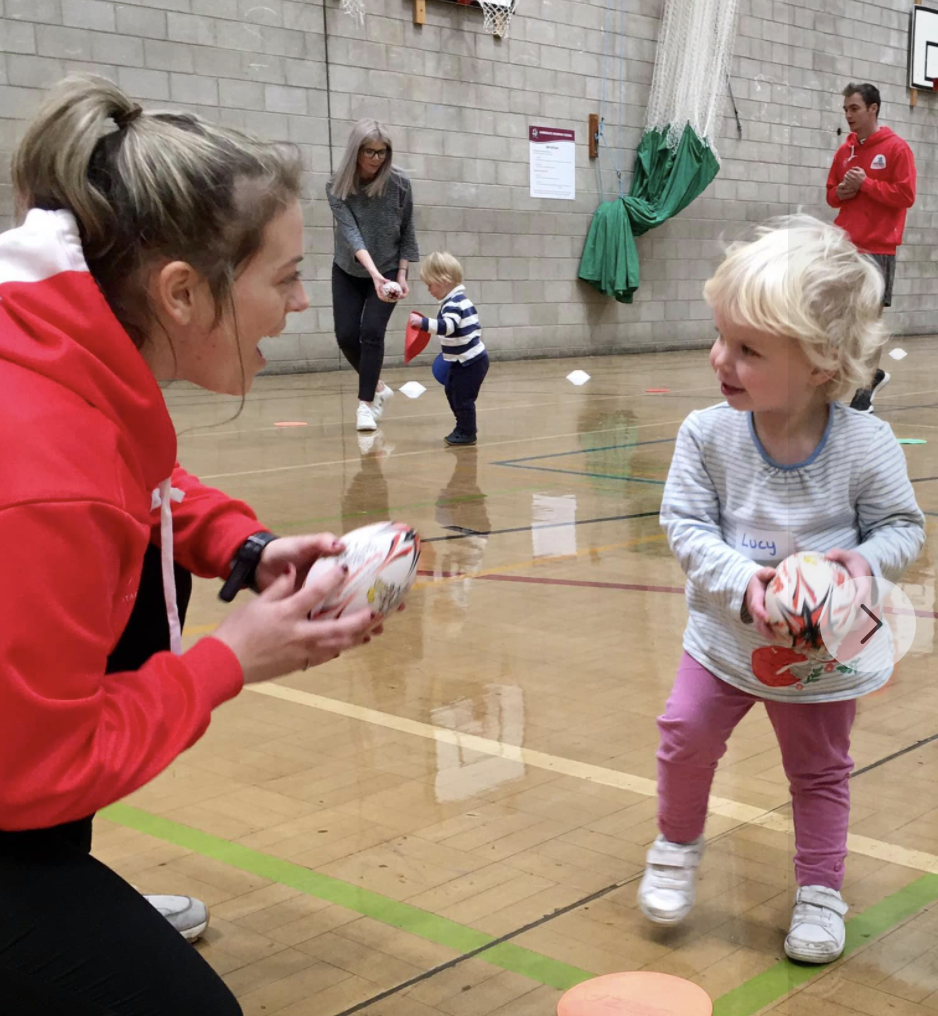 "I am also fully behind the move to give children two hours of PE provision a week at school. PE can often play second fiddle to more academic lessons and so I am delighted that our children will be able to spend more time running around, being active and having fun.
"Participating in sports is a great way for young children to not only have fun but also develop crucial life skills. At didi rugby, our classes are all based around children having fun, gaining confidence and getting active.
didi sports at school
"We also offer rugby, cricket, basketball and dodgeball under our 'didi sports' brands to all nurseries, pre-schools and primary schools settings.
"Getting involved in sports at a young age can have a significant impact on a child's physical, mental, and emotional well-being so we are all for it and welcome the work of the English FA, the Lionesses and the Government's on this."
For more information, read the Government's full press release
READ MORE: