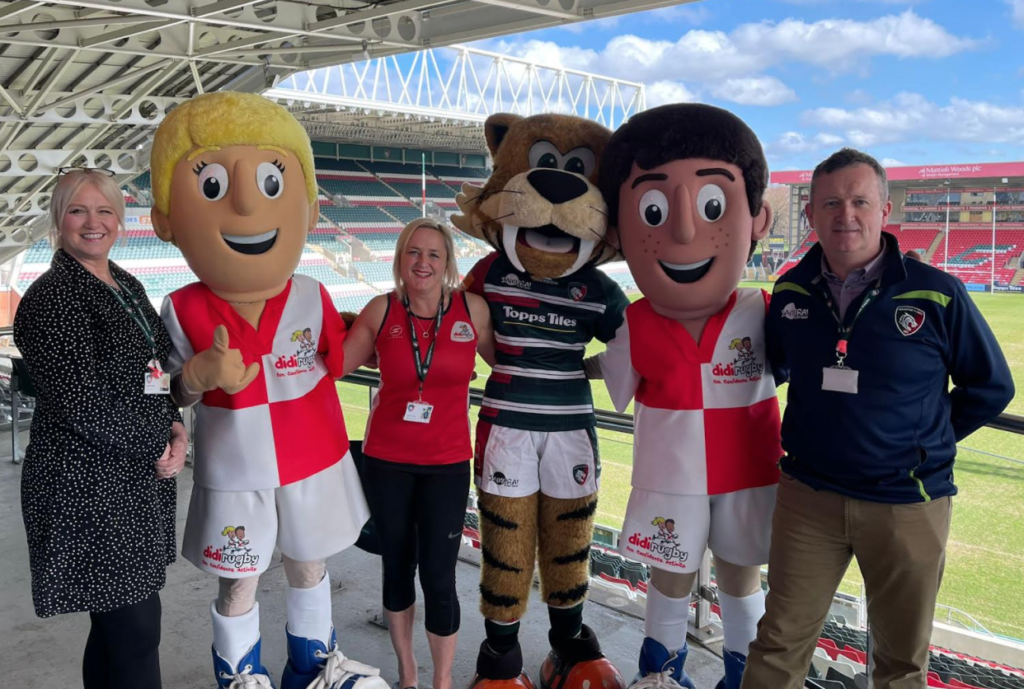 didi rugby are delighted to announce a ground-breaking new partnership with the best-supported rugby club in the country, Leicester Tigers.
As well as being current Gallagher Premiership leaders, Tigers have won the English domestic league 10 times and the European Cup twice. Their Mattioli Woods Welford Road ground holds over 25,000 people, as well as some memorable moments from the club's 142-year history.
Tigers also have a proud and deep-rooted tradition of support for the local rugby community and the partnership with didi rugby will provide a pathway for the very youngest didi stars, right through to Leicester Tigers senior rugby for girls and boys.
Partnership
The new partnership will also be able to explore opportunities around matchday and schools provisions together and didi rugby look forward to working with Tigers across the whole country to get more children involved in the game of rugby.
The exciting development will run alongside Tigers+, the club's expansive new programme to encourage more children to play rugby, and we will include pilot schemes to help local clubs with under-7s age-groups as a key source of recruitment of both players and coaches.
Vicky Macqueen, founder of didi rugby and head of the new women's rugby programme at Tigers, said: "We are thrilled to be able to announce this partnership with Leicester Tigers and I am excited to work alongside the club to inspire children and their families to become involved in the wider rugby family.
Leicester Tigers
"Leicester Tigers share didi's values in increasing participation in rugby and physical activity, and we want to give opportunities to engage in rugby to as many children and families as possible."
Tigers chief executive Andrea Pinchen added: "This is another great initiative for the club to be involved in. We are taking a lead in getting people playing rugby as well as watching it, and partnering with a great organisation like didi will help us do this with our Tiger Cubs right across the country."
didi rugby provides classes for children aged between 18 months and 6 years of age. Sessions are taught under governing body, the Rugby Union's Early Years Guidelines, which didi rugby CEO Vicky Macqueen helped to devise.
Read more: didi rugby's high-flying Jaz Joyce is on the crest of a wave 
Watch: What is didi rugby?