didi rugby Worcester will launch at Worcester RFC on Saturday 5 December from 9am.
The original November date had to be postponed because of the second national lockdown in England.
Worcester Warriors and England star Alex Matthews will be at the helm of the new venture.
Alex, her coaching team, didi rugby founder Vicky Macqueen and Worcester RFC cannot wait to get going and start bringing the fun, games and values of didi rugby to the parents and children in the area.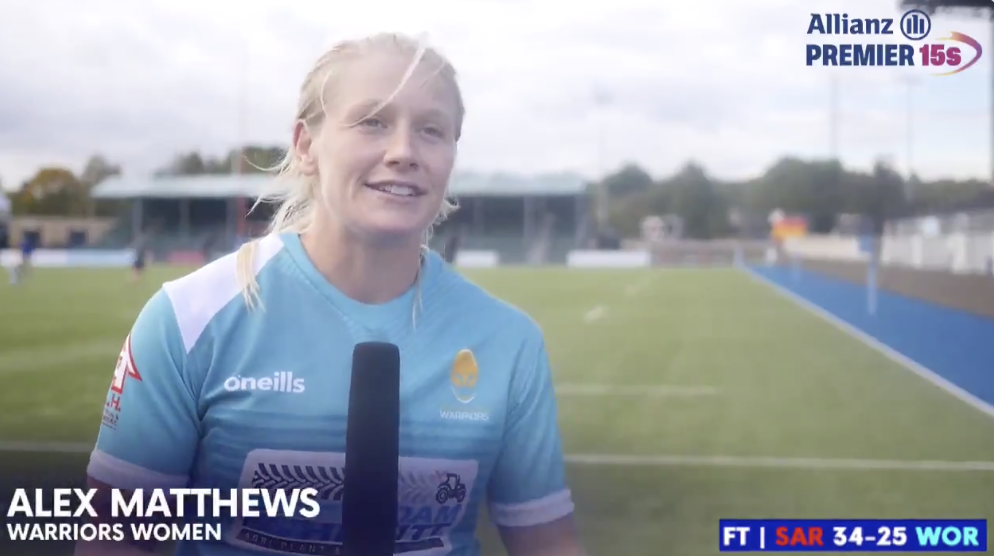 Free taster sessions will be available for all age groups (18 months to 6 years) for those parents wanting to give us a try on the launch day.
"I have already seen the power of didi rugby and seen how children learn so much from it," said Alex.
Worcester RFC
"It gets them active and they always have fun. It's a tremendously well-run and well-organised programme at didi and I am really looking forward to getting involved."
Worcester RFC chairman Steven Lloyd said: "It's great to have didi rugby at Worcester RFC as another branch of the rugby family tree.
"We now really do offer rugby for all ages from 18 months up. Our club is all about inclusion during these difficult times and we are proud to offer a safe, happy, experienced and welcoming space for all to enjoy what rugby has to offer. Welcome didi rugby."
Local community
didi rugby founder and CEO Vicky Macqueen added: "There is a great team at Worcester RFC ready to offer all that didi rugby has to the local community.
"The club have been fantastic support in welcoming us and working proactively to get didi rugby up and running, while Alex has a huge amount of experience to bring to the party and is really keen to give something back to the sport.
"We are all looking forward to what should be a fantastic launch on 5 December with lots of fun and games for children – and their parents!"
More details of the launch day and classes to follow will be coming soon.
To book your child's place on our didi rugby Worcester launch day, please visit: https://bit.ly/34lTETS
Read more: Alex Matthews: "It will be great to get young children involved in this sport and also get involved in the local community around Worcester."
Watch: Welcome to the didi rugby pod…