didi rugby never sets out to make a young child into an international superstar.
But young Kit Chadwick might just be one to keep an eye on.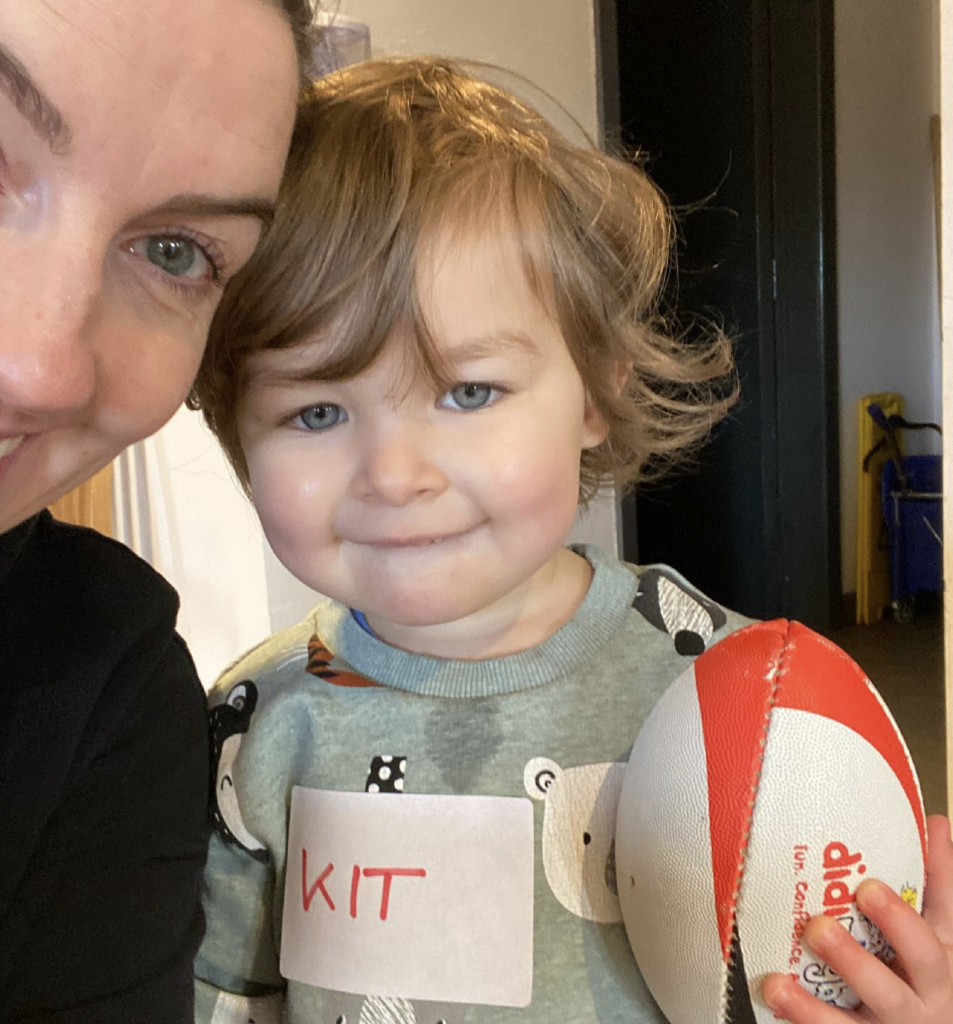 The two-and-a-half year old has just started classes at didi rugby at Clitheroe RFC and loves running around and having fun with his new mates.
A love of the game is in his blood.
Not only are his uncles rugby mad but his aunt Keri Holdsworth was too until a car crash in 2014 ended her life far too early.
Keri's legacy remains strong though.
Keri Holdsworth
When she passed away, Keri had made 15 appearances for Scotland as a back-row forward between 2008-10 and was a much-loved member of the Watsonian FC club.
Her passion for physiotherapy saw her progress that love on the rugby field too and she soon became part of the medical set-up with Scotland's age grade rugby teams.
So much was her contribution to the game in fact that she was inducted into the Scottish Rugby's Hall of Fame as one of five women to be awarded the honour.
The Scottish Rugby website says of Kit's Aunt Keri: 'As a graduate of Queen Margaret University in Edinburgh, she progressed her career as a physiotherapist in NHS Fife but also gave back so much to the sport of rugby, whether at club level with Watsonians RFC, the FASIC Sports Medicine Centre at Edinburgh University or with Scotland age-grade teams and international players.
'She was also a physiotherapist volunteer at the 2012 Olympics in London and was immensely supportive of young players developing in rugby, bringing her skills and enthusiasm for the game to girls' festivals and tournaments.'
didi rugby Blackburn and Ribble Valley
Keri is much missed by her family but sister, and Kit's mum Fiona, is enjoying seeing the latest family member run around with a ball in his hands.
"Keri was was completely dedicated to rugby and she absolutely loved the sport," said Fiona. "Her ultimate goal was to join the medics team at Scottish Rugby. She was very focused and driven. She loved everything about it.
"We live in Clitheroe and grew up in Alnwick, where there is a real rugby tradition. Keri and both of our brothers, James and Tom, were rugby players on the back of that.
"We were at Clitheroe RFC watching Six Nations games recently and we started to get Kit into it. We are big Scotland supporters.
Try time
"I asked the club if there were any classes for young kids and they pointed towards the didi rugby Blackburn and Ribble Valley sessions that John and James O'Ryan ran. Kit went for his first session a few weeks ago and loves it.
"He has a little ball at home and is shouts 'try time' when he plays. At this age, it's just nice to get them playing and having fun.
"Kit was only five months old when lockdown so it has been great to see him playing with other kids and learning how to take turns and engage with others.
"Everyone at didi has been very welcoming and the first few weeks have seen amazing weather as well so running around in the fresh air is great for him."
Read more: Ryan is relishing life after didi rugby Reading graduation
Read more: didi rugby coach Charlotte's game is flying high
WATCH: didi rugby Tag festival brings fun to the festival…