World Cup winner and newly-signed Worcester Women's Rugby star Alex Matthews has joined the didi rugby team who will be launching didi rugby Worcester.
Alex has been part of the England XVs and Sevens set-up for almost a decade now but had her world thrown upside down when the England Sevens set-up became a casualty of recent coronavirus-related cuts by the Rugby Union (RFU).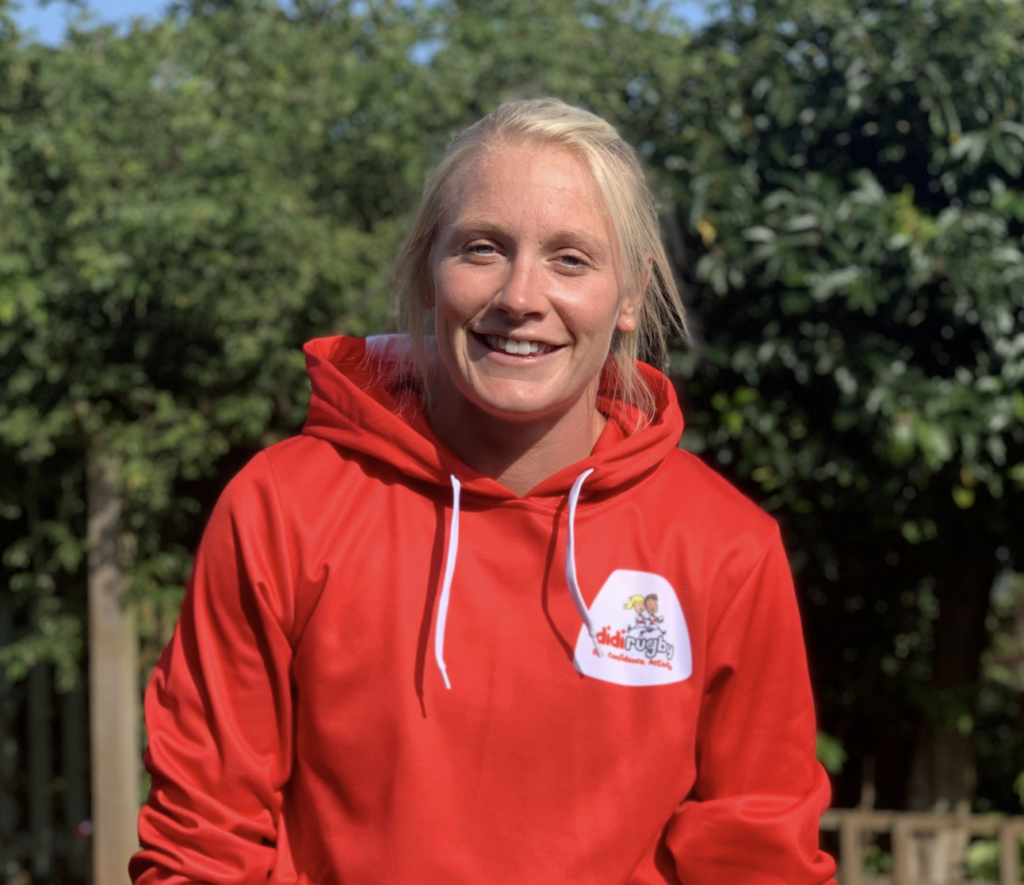 Determined to 'give something back' to the sport that had made her what she is today, Alex had already experienced the positive benefits of didi rugby having helped out at didi rugby Reading.
So, when she got talking with didi founder and CEO Vicky Macqueen and then signed to play for Worcester Warriors in the Women's Premier XVs this season, a partnership began to take place.
Now everything is in place, didi rugby Worcester will become the latest venue to get young children aged 18 months to 6 years playing rugby, learning new skills and having fun. Class venues will be released very soon.
It's the latest step in an incredible few months for Alex.
Olympics
"When the pandemic began, and we had to leave the Sevens group, nobody knew what to expect," she said.
"When we found out it was the end of the Sevens programme, it was heart-breaking. We are all desperate to go to the Olympics, and be in the best place possible, so we are currently trying to secure private funding – and that's ongoing.
"I went through a range of emotions at the time, a lot of uncertainty. What am I going to do with my life? Would I need to go and get a job – a 'proper job'? I panicked. But then I took a more practical approach and said to myself 'what's the rush'? I wanted to make sure that I am doing something that I have passion for and then didi rugby came along.
"didi will give me more of a purpose and it will be great to get young children involved in this sport and also get involved in the local community around Worcester.
Children learn so much from didi
"I have already seen the power of didi rugby and the children learn so much from it, without them even knowing. It gets them active and they always have fun. It's a tremendously well-run and well-organised programme at didi and I am really looking forward to getting involved."
Vicky Macqueen added: "It's just amazing to have Alex involved in the launch of didi rugby Worcester.
"Having been involved with classes in the Reading area, Alex is fully aware of the joy our sessions can bring to both parents and children and she knows our ethos inside out.
"Her determination and drive is obvious and her background in the sport is incredible having been involved in the national set-up for a decade.
"We are proud that she has decided to help us get didi rugby Worcester off the ground and can't wait for the parents in that area to be able to see just how good our classes are for helping their children develop new skills and confidence in a safe environment."
Read more: didi rugby is booming after 'survive then thrive' planning
Read more: Alex Matthews England Rugby profile
WATCH: Why didi rugby Reading has enjoyed two years of success…