George Chuter still stands second on the list for Aviva Premiership appearances with a staggering 262 under his belt during a career in top flight rugby which spanned 15 years with Saracens and Leicester Tigers.
When he retired in 2014, Chuter had played in seven Premiership finals for Leicester and was part of a squad that reached four European finals too.
His career began with Saracens in 1996 but he took a year out to travel the world in 2000 before joining Tigers under Dean Richards. He remained there for the rest of his career.
He earned international recognition too and won the first of his 24 caps during England's summer tour of Australia. He was also part of the England squad that reached the World Cup final in France in 2007.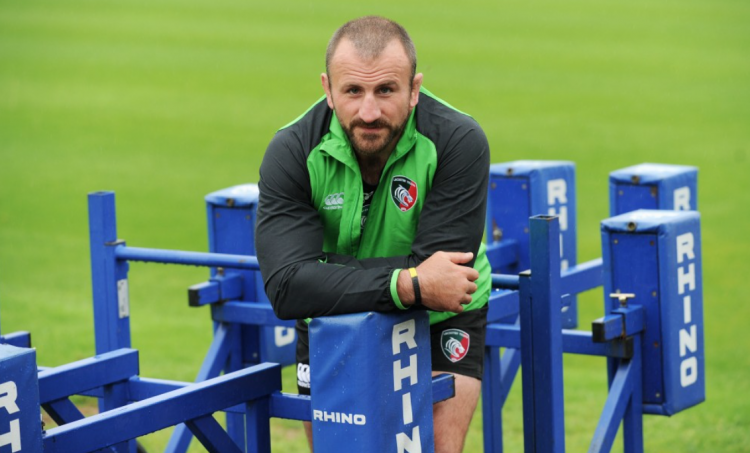 Head coach at Hinckley
He was inducted into the Premiership Hall of Fame upon his retirement and moved into coaching. He became head coach at Hinckley RFC in National 2 North at the start of the 2017/18 season.
With didi rugby being based near the Hinckley club, Chuter knows all about what Vicky Macqueen and didi's coaching staff are trying to achieve
"I am very proud to support didi rugby. I played the sport at all levels for 25 years, and I think the benefits of participating in rugby are huge," he said.
"Alongside the physical activity, great friendships can be made, life values such as respect, discipline and teamwork can be learnt, and, above all, there is a huge amount of fun to be had. Getting kids involved as early as possible not only benefits them, but it benefits the game.
"Some of the next generation of England players are probably lacing their boots up for the first time through didi rugby – and they will get the best start there is."