Giselle Mather is a passionate and dedicated coach who is driving on Wasps Ladies' tilt at the Tyrrells Women's Premiership title as their director of rugby.
A member of the England side that won the 1994 World Cup, Giselle holds a Level 4 coaching qualification – the highest grade attainable in the UK.
She is ambitious too and, having enjoyed successful coaching stints with Teddington RFC, London Irish and England Women at senior and Under-20s level, Giselle is very open to get involved in the men's Premiership in the future.
Now she is firmly entrenched in a new challenge and furthering her knowledge with a committed and exciting team of players.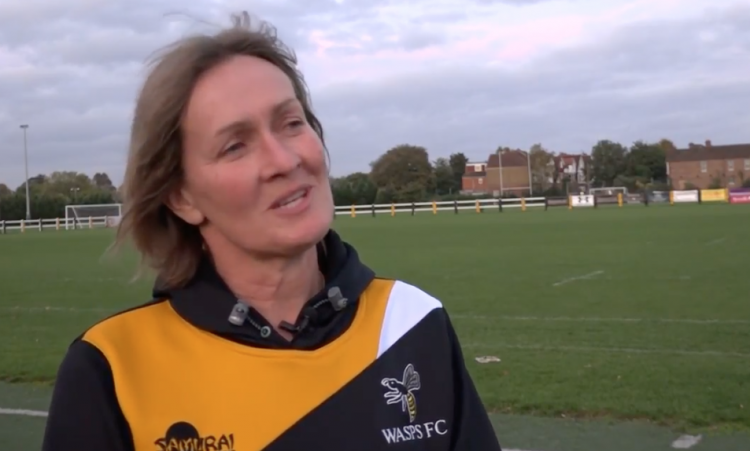 World Cup winner

During her playing career, Giselle earned 34 caps for her country.
didi rugby owner Vicky Macqueen has first-hand experience of just how good a coach Giselle is having been under her guidance during her early days in the national set-up.
"She was my first England A coach," said Vicky. "I first met her on European Championship duty when I was picked to play for England 'A' in France in 2001.
"She continued to coach me for England A and then England, for quite a few years afterwards.
"I recently played with her in the England Legends v Ireland Legends game around the time of the World Cup in 2017 and it was a really special moment for me.
"I had always looked up to her and respected her so much, so to actually put my boots on with her and play together was fantastic.
"I am delighted she is now a part of what we are doing at didi rugby."