Sam Harrison grew up close to didi Rugby HQ in Hinckley and has since made his name as a professional rugby player a few miles away at Welford Road playing for Leicester Tigers.
After making his debut in 2008/9, he forged his way into the first team as a regular in 2010 and has been a valuable member of it ever since. At the time of writing, he is closing in on 150 appearances for his home town club.
Always a popular member of the squad, he was named Players' Player of the Season in 2014/15 after 18 appearances.
One of the reasons why Sam is so popular to the Leicester Tigers faithful is his versatility and ability to fit in at any place right across the back line. A tenacious scrum-half by trade, he has often filled in at fly-half and has also played on the wing on several occasions too.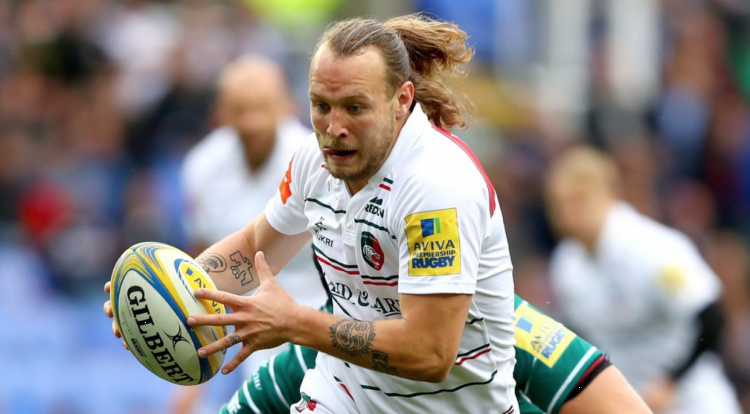 Improves activity levels in kids
Wherever he plays, Sam is the epitome of reliability in a Tigers' shirt.
Sam's daughter has been a regular at didi Rugby sessions and so he was delighted to become an ambassador.
"didi Rugby is great because it improves the activity levels in kids and develops their skills through the tools of rugby," he said.
"It is also very educational in terms of kids learning about colours, numbers, balance and co-ordination. It teaches them team ethics and how to win and lose which is very good for their social skills.
"But most of all, didi is just really good fun and a vehicle to get young kids running around and being active."