Find a didi rugby class in Lutterworth at Lutterworth Rugby Club
Introduce your children to rugby with didi rugby classes at Lutterworth Rugby Club in Lutterworth. 
Our program is designed to get kids active, teach them new skills and improve their co-ordination, speed and balance.   We provide a positive, safe and friendly environment where children learn and develop social skills while they have lots of fun!  (and there is an opportunity for parents to make friends too!)
There are three age group classes: 18 months to three years, three to four and four to six held every Saturday morning during term time.
Follow the links below to
Book a FREE taster sessions (available for each class)
Join a New Term Open sessions
Book into half term and Holiday camps
didi rugby Lutterworth is led by Hannah Faulds.  A qualified England Rugby Coach Hannah has a wealth of experience working in nurseries, primary and secondary schools, and as an extra bonus with coaching qualifications with England Athletics and England Netball Hannah designs sessions that provide a full range of transitional skills to support physical activity and social development.
These classes are ideal for children living in:
Lutterworth, Cotesbatch, Bitteswell, Ashbyparva, Magnaparva, Ullesthorpe, Leire, Gilmorton, Walcote, Swinford
Lutterworth Rugby Club
Ashby Lane
Bitteswell
Lutterworth
Leicestershire
LE17 4AW
Ran by didi rugby Lutterworth
Contact Hannah Faulds – 07970 433452  


hannah.faulds@didirugby.com
Payments
didi rugby is membership based with fees based on delivering of 38 weeks of sessions during school terms.  The fees for 38 weeks of classes are totalled and divided between 12 equal monthly payments.  From previous experience our customers prefer this ongoing arrangement as there are 12 equal payments rather than paying varying amounts and no re-enrolments are needed.  Your didi rugby membership entitles you to 38 sessions during school terms; special offers for classes, discounted school holiday camps; didi rugby presentation and ambassador events.
Alternative payment option
Cannot commit to every week.. didi rugby Lutterworth also offers a voucher scheme, if you are not sure you can attend on a regular basis you can buy four, six or ten vouchers.   Once you have created an online account you can select the dates you can attend, equally we will mark your attendance at each session.
Create an account and choose your payment options..
Added Extras!
didi rugby Lutterworth runs an awards scheme based on attendance.  Awards include didi rugby merchandise such as story book, pencil case and boot bag.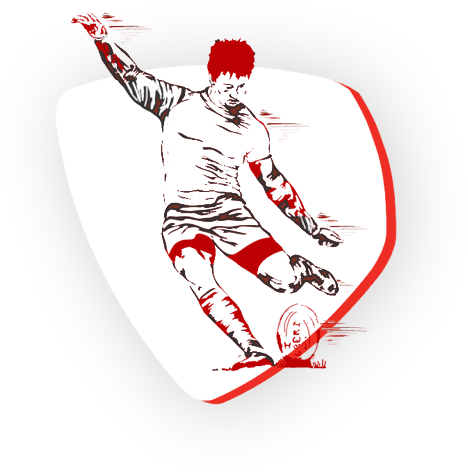 Book a Class