About didi rugby Suffolk
Contact –   


dale.hoffman@didirugby.com
Dale Hoffman – didi rugby Suffolk
didi rugby Suffolk, Dale Hoffman, is dedicated to helping children have fun, be confident and stay active for life.
With his rugby-playing skills and coaching knowledge from multiple sports, he has a passion to get children and young people involved in rugby and all sports, whether that be playing, coaching or refereeing.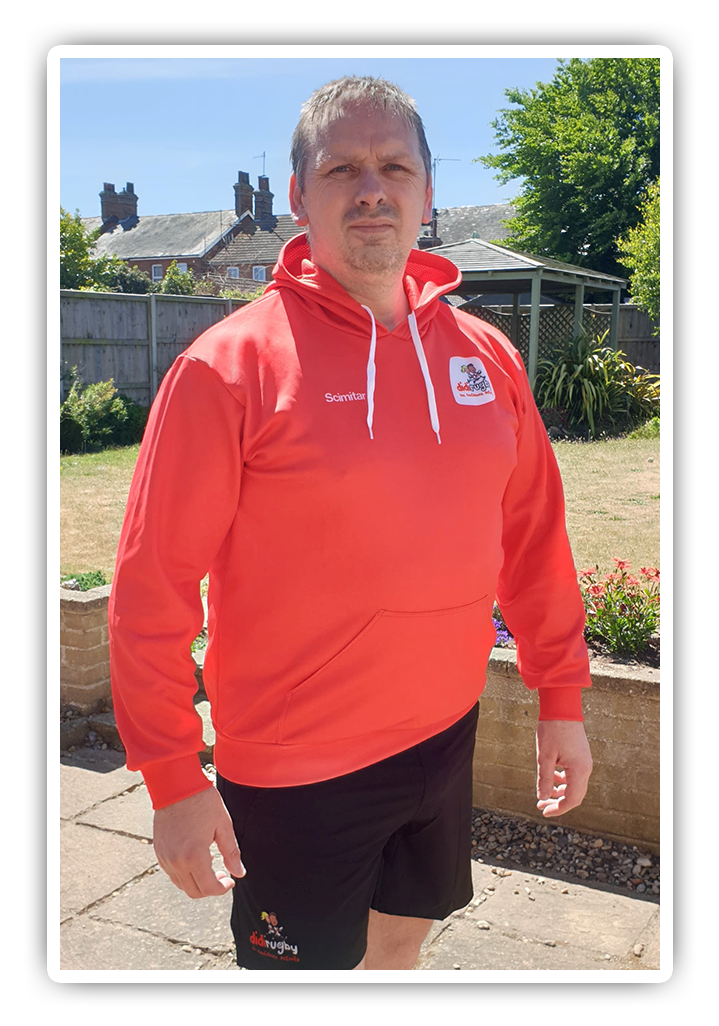 A few words from Dale
"All my life I have loved sport, I watched in amazement at the athletics on TV, football, snooker, motor racing and then as I got older, boxing, rugby, tennis, golf, the London Marathon and more.
I have had a go at most sports but rugby was my favourite and I played for 15 years when I was younger. I then got back into local rugby in 2010 as a player/chairman and founding member of a new club.
I have always enjoyed volunteering, organising and being a captain, which has led to lots of fantastic experiences like being a special constable, range safety officer at a shooting club, Leiston Gala sports coordinator, darts team captain, five-a-side team captain, rugby club secretary, chairman, president  and head coach.
In 2011, I won the award of Eastern Counties Rugby Union Volunteer of the year and the RFU President award, which led to the most amazing day at Twickenham for England v Italy. I met the RFU president, saw all areas of the stadium and spent the after match dinner event with all the players and coaches.
Now I want to use all of the knowledge I have picked up to share with the world how much I love sport and the physical and mental benefits that participation can bring you by playing, volunteering or supporting.
I have professional qualifications and experience in procurement and supply chain management and health and safety which I believe gives a real solid background to running a sports coaching business.
I am so pleased to be working with didi rugby as we share the same philosophy around providing children the opportunity to learn about sports, be active and have fun, taking parents and guardians along on the journey as well. "