About didi rugby Sutton Coldfield
Contact – 07964 011104   


dave.lote@didirugby.com
Dave Lote – didi rugby Sutton Coldfield
didi rugby Sutton Coldfield, Dave Lote, is dedicated to helping children have fun, be confident and stay active for life.
With his rugby-playing skills and coaching knowledge from multiple sports, he has a passion to get children and young people involved in rugby and all sports, whether that be playing, coaching or refereeing.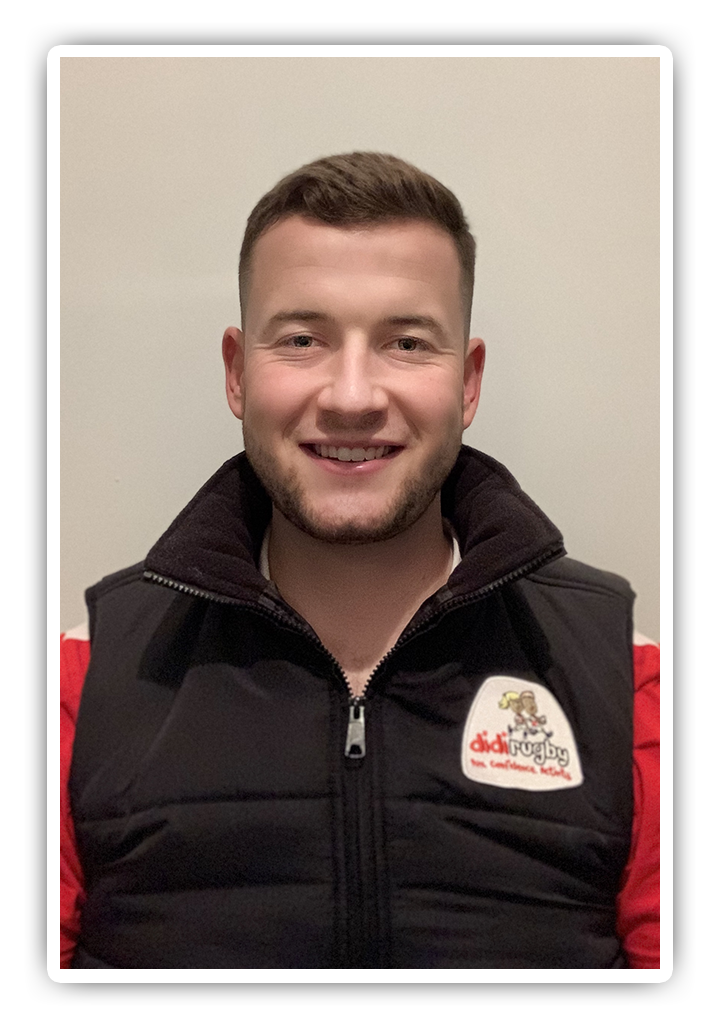 A few words from Dave
"I have worked in rugby for over 6 years with multiple roles which included working as a Community Rugby Coach (CRC) for England Rugby, I have also recently completed my Level 3 Rugby Union Coaching Award and Workforce Mentoring Certificate so I'm hot on the heels of didi rugby CEO Vicky Macqueen.
I am currently working with didi rugby's new Education Partner, Acti-Fit. We are all about looking to impact the local community with meaningful behaviour change and we use sport as a vehicle to achieve these goals.
I'm really excited to get going, Vicky and the team have always had invested interest in my goals and vision as an individual. "