Rachael Burford has made a massive impact on the world of rugby with a stellar club and international career.
A centre for Harlequins and with 84 caps for England, Rachael has played the game at the top level for more than a decade.
Coming from a rugby-playing family, Rachael first picked up a ball at the age of just six and went on to play in the same team as her mum and sister for a season at Medway RFC, where she stayed for the first 10 years of her career. 
Having learned at first hand the benefits of picking up a rugby ball from a young age, it is no surprise that Rachael wanted to help promote the values and activities of didi rugby.
The Burford Academy
With a coaching academy of her own called The Burford Academy, Rachael recognises that girls' rugby doesn't always receive the coverage it deserves.
Rachael said: "We are both passionate about rugby and being healthy and looking after kids. We are trying to link the Burford Academy with didi rugby in more sessions around the country."
She is determined to be a strong role model to girls who aspire to play rugby. Her academy improves girls' skills and knowledge of the game. She is certainly intent on helping bring on the next generation.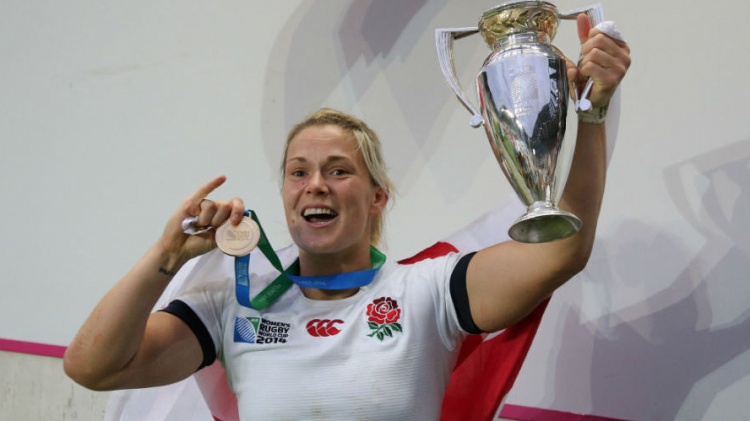 didi ambassador – Rachael Burford
World Cup

In a well-decorated career, Rachael had already played in two Sevens World Cups and two at XVs level, before she was part of the winning team in France in 2014, a year which saw her go on to become England's Player of the Year.
The respect for her knowledge and achievements within the game led to her becoming the first female professional player to make it to the RPA Players' Board in 2016.
And then she featured in every match for England during the 2017 Six Nations Grand Slam and the 2017 World Cup which saw England lose their crown in a titanic tussle with New Zealand.
That same year also saw her win the International Rugby Players' Association merit award alongside All Black skipper Richie McCaw.
Rachael received a full-time England XVs contract in January 2019, playing in the squad that won the Grand Slam in the Women's Six Nations.