Charlotte Pearce made her England debut in the 2018 Six Nations just seven years after she first picked up a rugby ball.
And while none of our didi rugby stars will be able to break that record, she is happy to become involved in sharing the values and fun of the sport with children.
Charlotte joined England colleague Amy Cokayne at the launch of didi rugby South Warwickshire in May 2018.
Earlier that year, she had made her international debut off the bench in England's 42-7 win over Italy in Regio Emilia.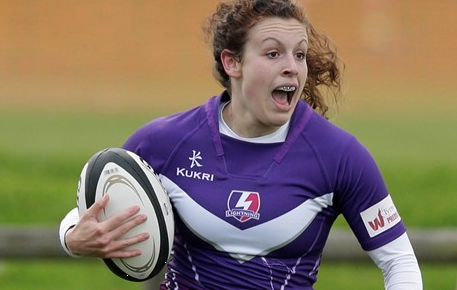 National training camp
She only began playing the game in her first year at Edge Hill University and joined her first club, Ormskirk the following season.
After postgraduate study at Loughborough University, Charlotte earned a contract with Loughborough Lightning and was a frequent try-scorer for them in the inaugural season of the Tyrrells Premier 15s, leading to regular national training camp call-ups in 2017.
Then her full debut arrived the following year. With a black belt in karate at the age of 11, this didi ambassador is not to be messed with and we are delighted she has joined the didi family for her big smile and her infectious energy around the kids.