The new team at didi rugby Blackburn and Ribble Valley are getting classes across their area into full swing this term.
Following a successful launch back in December 2021, sessions are now running at Clitheroe RFC and Mellor Village Hall and Field, Blackburn (see below for booking details).
New classes will also begin at Pleckgate High School Dance Studio in Blackburn from Saturday 12 February (see below for booking link).
Sessions are for children aged 18 months to 6 years of age.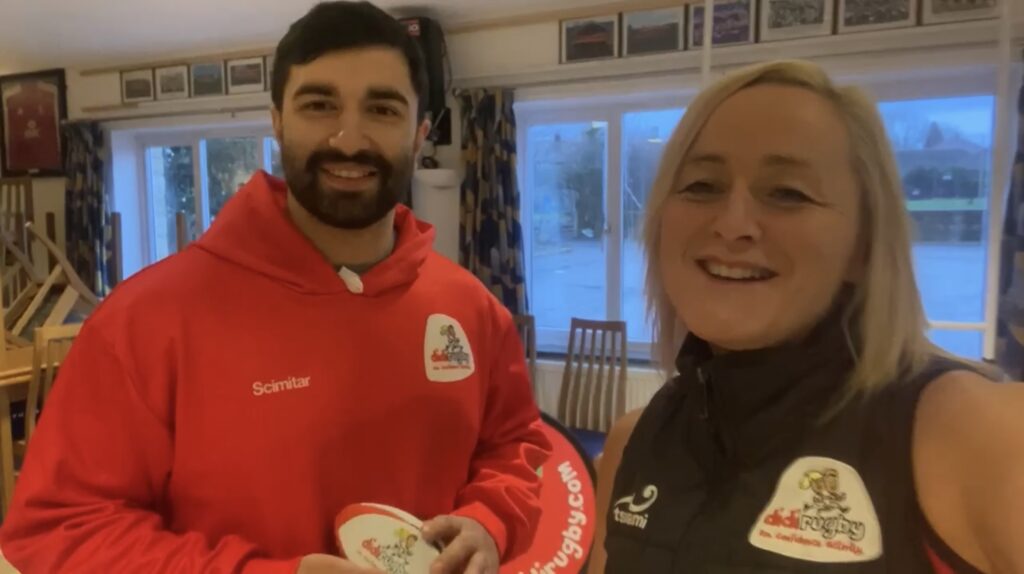 The classes are run by the rugby fanatic O'Ryan family: John, James and Sam.
They are all determined to spread their love and passion for the sport, encouraging young children to get involved, get active, build confidence and most importantly, have fun. 
didi rugby Blackburn and Ribble Valley
"It's been really exciting. We've had so much fun building and planning for it." James said. 
"It has been weeks in the planning process and we're so happy classes are now up and running!" 
John has twice received commendations from the Rugby Union for his services to community rugby for mini and youth engagement and for engagement and for promotion of girl's rugby opportunities. 
"I've been coaching for about 15 years in all different age groups" he said.
Clitheroe RFC
 "I've been embedded in the Blackburn and Clitheroe area, helping out at all the schools and different coaching facilities we have here." 
didi rugby CEO, Vicky Macqueen, attended the launch and said:  "I have been so impressed the level of planning that has gone into this. The amount of effort the guys have put into the launch is amazing.
"Now regular classes are up and running, I am certain John, James and Sam will do a great job of introducing our wonderful sport to youngsters in the area."
To find out more about attending classes, visit our 'find a class' page to book your free taster session at any of our venues.
READ MORE:  Find out more about the launch of didi rugby Blackburn and Ribble Valley. 
WATCH: Manu Tuilagi joins the didi rugby family as an ambassador.