didi rugby Bristol leads, Simon and Rochelle Gully are looking forward to providing an opportunity for young children that wasn't available for their son at such a young age.
Simon has a professional rugby career behind him, so he is excited to begin his new journey with didi rugby.
Because of the immense love and passion he has for the sport, he sees didi rugby as an opportunity for him to spend his weekend doing something he loves, as opposed to it being "work." Simon currently works as a carpenter five days a week, so can't wait to have didi rugby as his "fun day" of the week.
Simon is also a rugby coach at one of didi Bristol's venues, Kingswood RFC.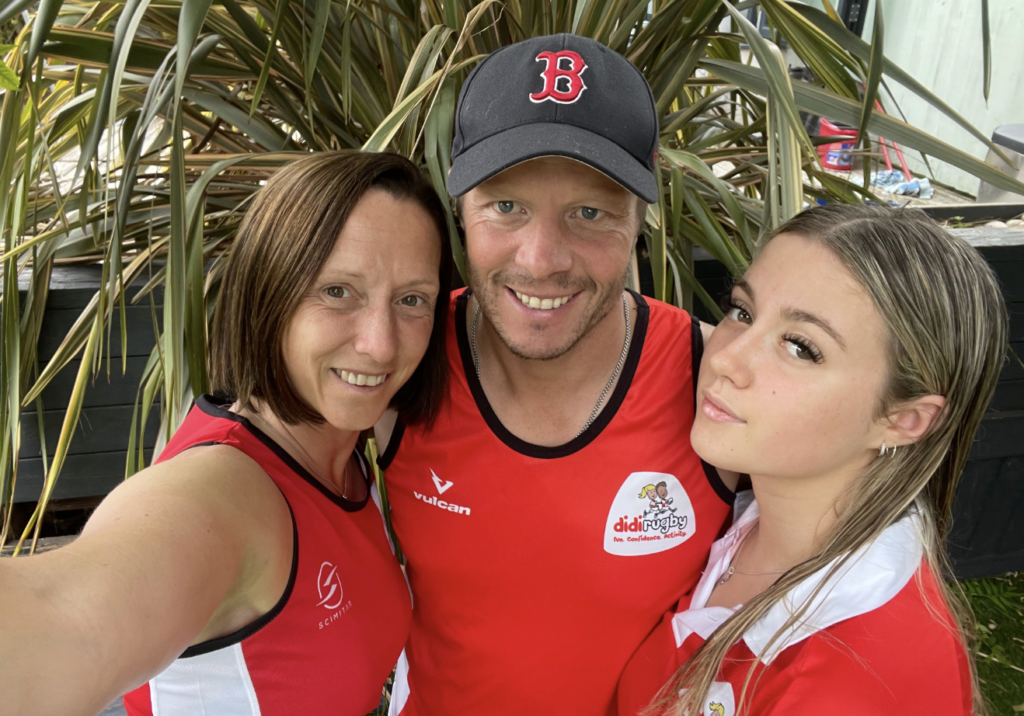 Before meeting Simon, Rochelle had no experience with the sport.
"Rugby has given our family an outlet to grow closer and to bond over a sport we all enjoy," Rochelle says.
"We are all season ticket holders at Bristol Bears, and we go to watch all the games. This allowed us to all grow closer as a family. Having two teenagers, it's nice to go and experience something we all know and love together.
"We have been discussing the possibility of running kids rugby classes for a few years now but the timing never quite worked.
"This year seemed like the perfect time to make that jump, especially with our daughter Tyler now being 16, she can get involved with coaching at the classes."
Young age groups
Their son, Lucas, started his rugby journey at four years old. Simon and Rochelle struggled to find him a class so young that best suited and supported his age and ability.
"We really struggled to find him a class at that age as no club really provided for such young age groups," Rochelle said.
"The coach at a class which was slightly too old for him said to bring him along, but he was too overwhelmed to continue.
"If didi rugby had been around at the time, we would have 100% taken him to classes there.
"Because of this experience we had, we want to provide this opportunity for and build confidence in children from a young age."
didi rugby Bristol launch party
didi rugby Bristol will be launching with an exciting event on Friday 9 September; with didi mascots Dougie and Daisy making a special appearance!
The event will be kicking off at Clifton RFC from 9:00am-12:00 Noon. The action will then be moving over to Pomphrey Hill Pavilion from 1pm.
The Gully family are all looking forward to meeting the kids, the rest of the didi team and to experience a brand new venue.
WATCH: Leicester Tigers and didi rugby launch exciting new partnership.