Bringing an exciting approach of children's rugby to the North-East are rugby supporters, Hattie and Sophie Elliott-Edwards.
Our latest didi rugby franchise, didi rugby Newcastle, is opening with a launch party on 3rd September 2022.
The local area is home to a Premiership Rugby club in Newcastle Falcons and the sport has grown hugely in popularity there over the past decade.
didi rugby Newcastle leads
"Our son is our inspiration for becoming franchisees," Hattie and Sophie said. "It is an opportunity we want for our son, who is a big driving force for us in bringing didi rugby to the North East."
Hattie has previously played rugby with Lichfield Ladies RFC; starting off in the under 16's and working her way up to the senior teams.
She had opportunities to play at regional and Premiership level, alongside some of the greatest players in women's rugby. didi CEO, Vicky Macqueen and ambassadors Heather Fisher and Sarah Hunter.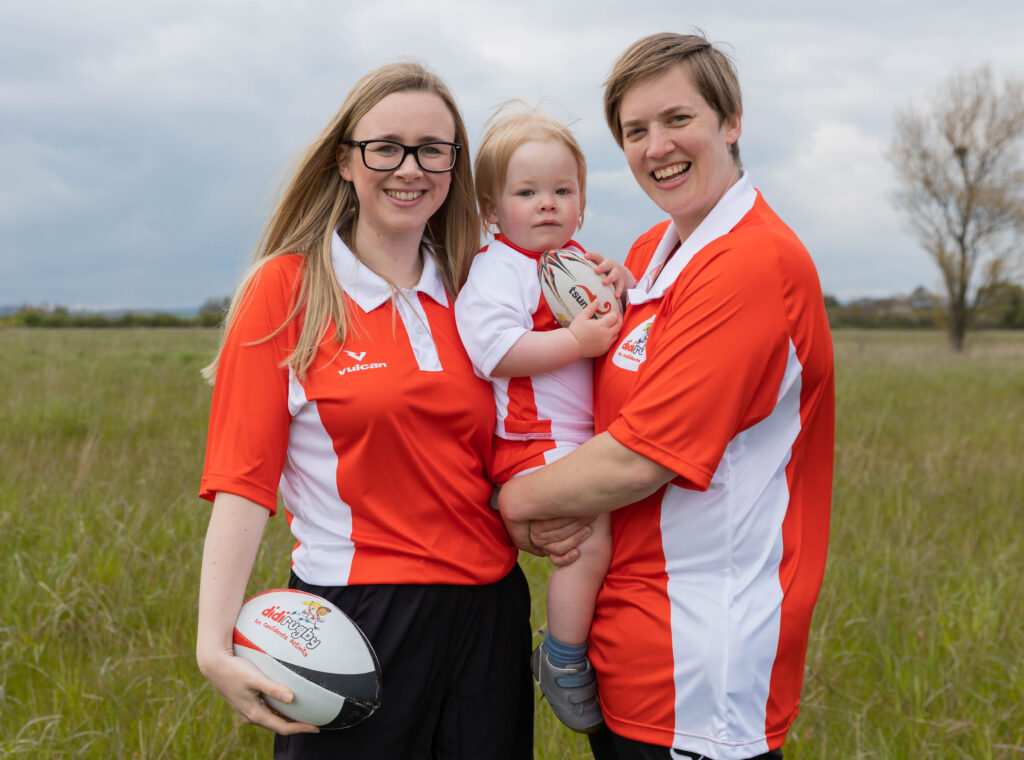 During her time at Lichfield, Hattie coached under 18s and under 16s at the club at regional level.
"I've gained so much from rugby and truly believe in the holistic benefits the sport can provide," Hattie said. "I put so much of my successes in life down to the mind-set, social skills, teamwork and self-belief learned when playing and coaching rugby."
The other half of didi rugby Newcastle, Sophie, is a teaching assistant specialising in early years and Special Educational Needs (SEN) education. She will bring with her the knowledge and facilitation of the social and educational aspects that didi rugby incorporate, including relevant key stages for early years.
"I believe in the inclusivity sport and all the positives it provides for young children," Sophie says. "This includes increasing physical development, teamwork, building social skills and, most importantly, having fun."
Get involved
Hattie and Sophie said: "We are looking forward to this new chapter and encouraging little ones to get active and to develop a love of physical activity from an early age.
"For our first venue, we have teamed up with Novocastrains RFC. They are a very proactive, friendly club and we are very excited to join forces with such a great club.
"Novocastrians already have a great junior section that any aspiring didi stars could progress to, after the age of six."
Click here to book your child's free taster session. Be quick! Spaces are limited.
didi rugby Newcastle Facebook.
READ MORE: Exciting new launch of didi rugby Bristol.
WATCH: Coach Jake shares his journey so far.