didi rugby has launched new franchises in Cornwall, South Cambridgeshire and Devon in the last few months. Could you be the latest owner of a successful didi rugby franchise?
Owner and CEO Vicky Macqueen is keen to expand the didi experience and says she is confident that the business model that has been developed is one that can continue to be a success.
"I was running the business in my home county of Leicestershire for two years before we decided to start working towards a franchise model so feel that I have learned from experience what works and what doesn't work," said Vicky.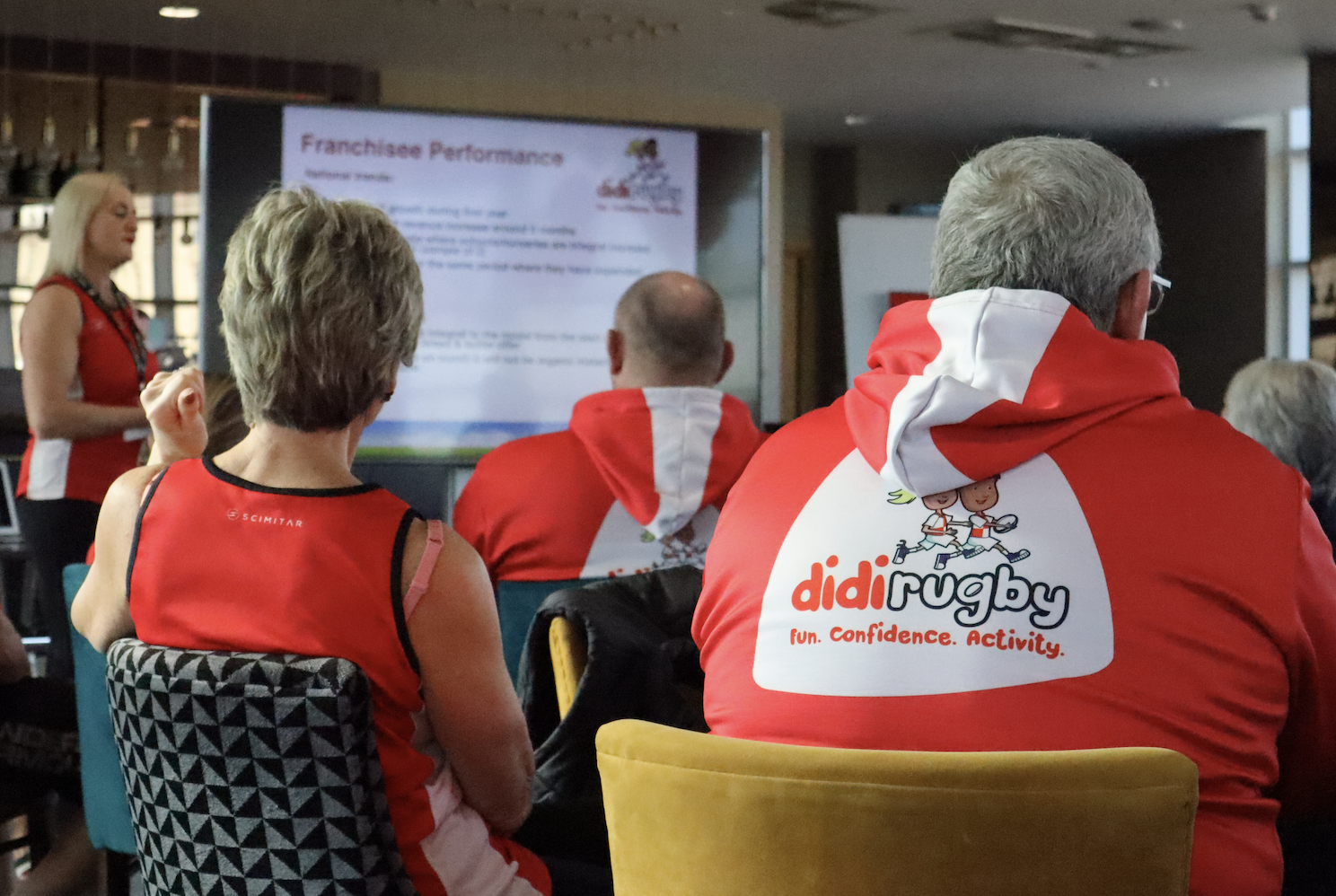 Very successful
"Those experiences have helped us put together a franchise plan that we believe can be very successful given that the person behind the business has the right outlook and drive to deliver it.
"Our central didi UK team is dedicated and passionate and is committed to delivering on our promise to support didi franchises both before and after they launch.
"And we have loved working with new franchise owners from all walks of life who have taken the didi brand and values forward over the past year and formed a tight bond between themselves to spread and support new ideas and best practice.
12 reasons why you should open a didi franchise: 
1) Join a wonderful and friendly team at didi rugby – but become owner of your own business.
2) Work with a proven franchise business model that can pay back your investment within 4 to 12 months, depending on the pace and size of your business.
3) If you have the business know-how but lack the imagination to put that into practice, we can help.
4) If you have little time to get a business set-up and want to earn money right away, we have a plan.
5) Do you need a fast return on any investment? Our franchise plans can help make that a reality.
6) Do you struggle with branding, concepts and marketing presence? Our experienced team is here to help.
7) Do you have a coaching qualification you would like to put into practice but need help with the business side of things? We can help.
8) There are options for part-time, full-time or multi-franchise buy-ins.
9) didi rugby will actively help find ambassadors in your area to help promote your business and provide guidance on how best to use your ambassadors.
10) There is an existing merchandise online shop already working to earn you additional profits from sales.
11) There is access to established resources including all the kit, coaching manuals, systems and the opportunity to learn and share with other franchisees.
12) Receive full training and support from the UK team regarding coaching skills, business operations and administration and all sorts of back-up.