CEO Vicky Macqueen says didi rugby are on the lookout for new franchise owners.
Those people must have a passion for getting children active and be looking to run a business on a part-time or full-time basis. Full training and support, both before and after a launch, will be provided by didi rugby UK.
Successful applicants will join a friendly, committed and close-knit team who share ideas, experiences and best practice to create a winning community within the business.
"This is a great opportunity for people to get involved in something they are passionate about," said Vicky.
"It is a business opportunity but it is a business that we want you to care about because we all want to get more children active and involved in sport.
"It's also a great chance to integrate and become more of a part of your community and meet lots of new people along the way.
"didi franchises can be run on a full or part-time venture and there are opportunities for everyone if you are the right sort of person to join us.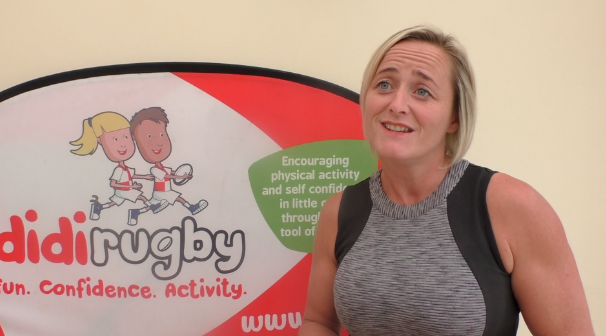 Right values
"We are looking for people with the right ideals and values and those who want to bring activity to children's lives and be a part of what we are doing.
"Having a rugby background is a bonus but it is really is not crucial and some of our most recent franchises are owned by people from a non-rugby background.
'A didi franchise is ideal for someone who wants a change of pathway or someone who simply has a passion for children and wants to see them active in their community."