The head coach of didi rugby Grantham didn't bat an eyelid when she jumped out of a plane at 14,000 feet.
Those that know her will not be surprised by that.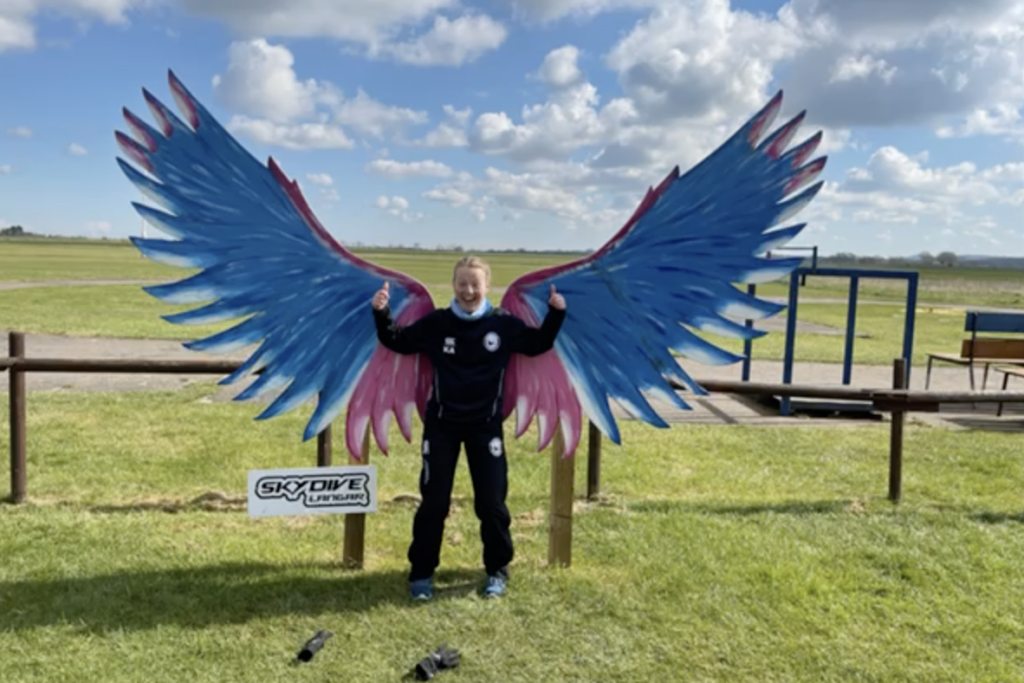 Kerri Arlando is certainly not afraid of heights so when her family bought her a sky dive because they thought she might like it….she did!
"I think my family were more nervous than I was," said Kerri. "I didn't have any butterflies at all. Even climbing into the plane, I felt fine.
Kesteven Ladies
"I am more scared about posting a didi rugby video than I am jumping out of a plane!"
Kerri, who plays scrum-half for Kesteven Ladies, made the jump from Langar Airfield which is about 20 miles from her home, attached to an instructor.
"Bizarrely, I didn't feel like I was falling. It felt more like I was flying," she said. "It's hard to put it into words how it felt. I didn't scream when I jumped but it was so cold that it did take my breath away.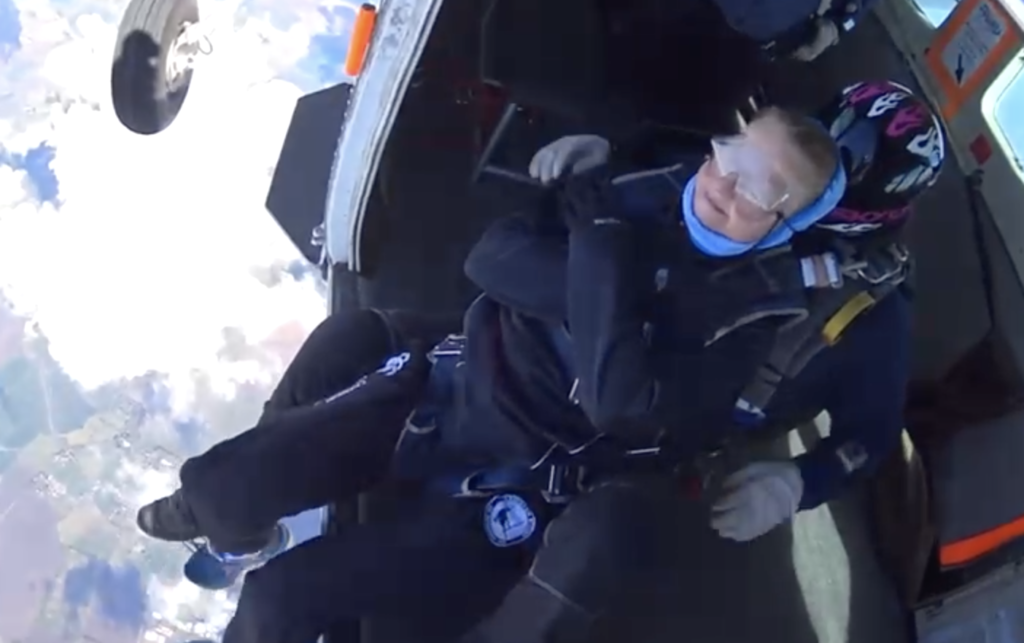 "I would do it all again and am actually thinking about trying to get a free-fall license when I can. My two boys, Leonard (14) and Alfred (12) both want to do it when they are 16 too. Though I don't think it's my husband Dimitri's cup of tea."
Kerri is back down to Earth this weekend with another busy week of almost full didi rugby classes on Wednesday and Saturday at her home club, Kesteven.
Friday didi rugby classes
And there is now the chance to start the weekend early with Friday after-school classes too.
The 3 to 6-year-old's session at 4.30pm is an ideal platform for children to enjoy didi rugby if parents have really busy or unpredictable weekends but still want their youngsters to enjoy regular classes.
Contact Kerri on kerri.arlando@didirugby.com for more information or to book a taster session.
Read more: didi rugby launches in Burntwood and Willenhall.
Watch: didi rugby ambassador Emily Scarratt talks about the Six Nations and a possible Women's Lions' tour…