About didi Rugby Lancaster and Kendal
Contact Mike Donoghue – 07812 082375
vicky@didirugby.com
Mike Donoghue Head Coach – didi rugby Lancaster and Kendal
About Mike
Michael Donoghue (Mike) was born in Lancaster and attended the Lancaster Royal Grammar School (LRGS) from 1986 to 1992.
Rugby was always his first passion and he represented LRGS at all levels, captained at Colts level and played regular games in the First XV including a rugby tour to France in 1991. On leaving school, his early working career was in construction and civil engineering in and around the North West.
In 1998, Mike joined the Army where he trained as a Royal Engineer. From 2001 to 2003, he worked primarily as a geographic technician but also qualified as a Physical Training Instructor.
He played rugby for a successful military team and civilian rugby for Newbury RFC and later Thatcham RFC.
Between 2003 and 2006, whilst posted to Cyprus, he captained the Episkopi Garrison rugby team and represented island-wide combined Armed Forces teams.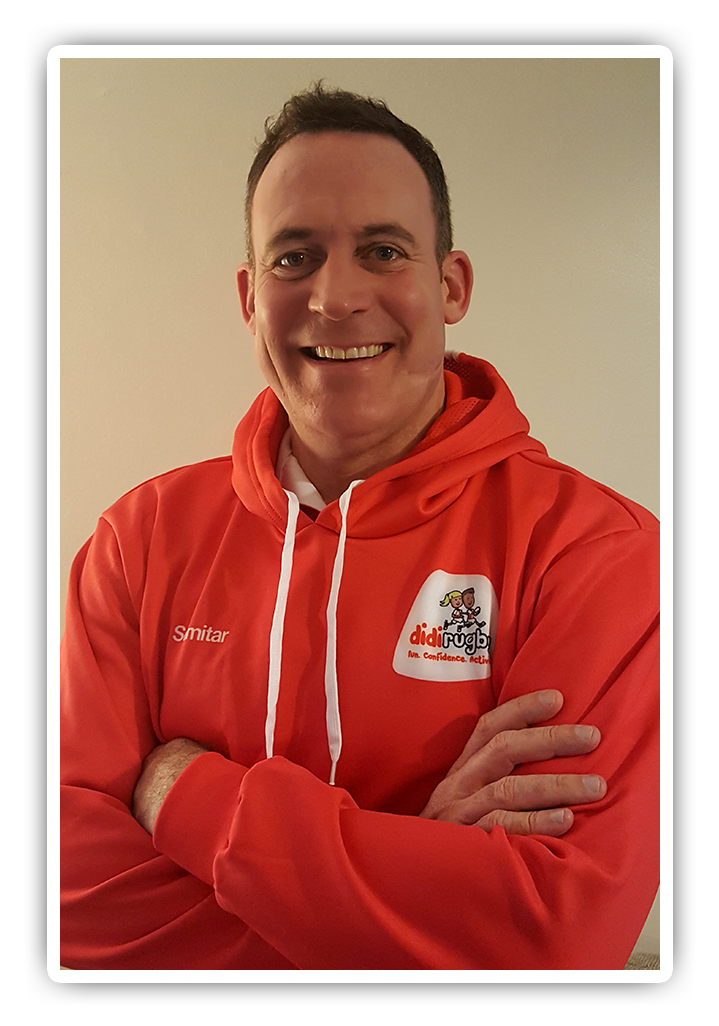 In 2014, he decided to become a rugby coach and on qualification he coached both Station (Tri-services) and Army Regimental rugby teams to success. In 2016, Mike was posted to Italy in support of the NATO Rapid Deployment Corps.
Whilst serving in Italy he coached Serie B Italian side Varese Rugby, where he maintains strong coaching links. In 2017, he returned to the UK and was assigned to a warrant officer role in London.
In 2018, Mike was asked to coach within the Royal Engineers rugby team (Army Rugby Union); a team that has seen many players gain Army, Combined Services, International and Barbarians caps.
Mike is married to Fiona and they have a son, Edward. Mike loves reading and is currently studying for a BA (Hons) in French and Spanish. Also he loves keeping fit and walking in and around the Lancaster area and the Lake District.
His primary passion has always been rugby and he is a qualified RFU Level 2 coach with an aspiration to complete his Level 3 by March 2020.
Mike is looking forward to transferring his knowledge, skills, experiences and passion for rugby to didi rugby Lancaster and across the local area.
Read more: didi rugby Lancaster launch