The head coach of didi rugby's latest franchise is no stranger to coaching the sport he loves.
Mike Donoghue will be launching didi rugby Lancaster, due to start in September, with wife Fiona.
A local to the area having been born and raised in Lancaster, Mike has spent a career in the army on service all around the world.
And he has played and coached rugby in many of the places he has been stationed at.
Having captained at Colts level for Lancaster Royal Grammar School, Mike played civilian rugby for Newbury RFC and Thatcham RFC before embarking rugby assignments across the globe.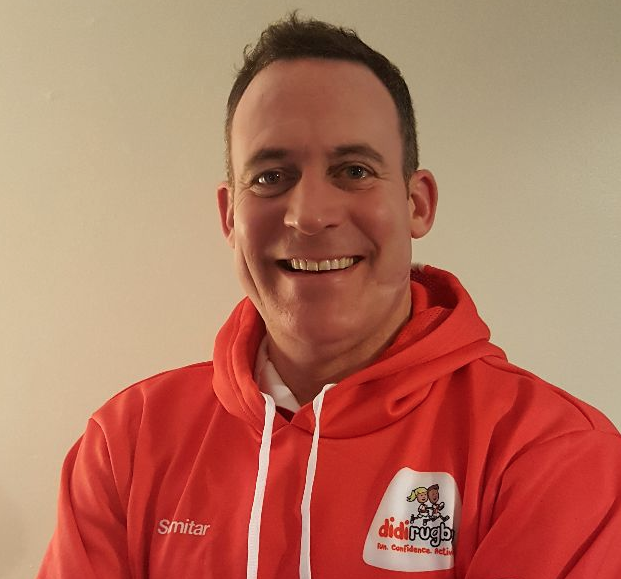 Qualified coach

While posted in Cyprus, he captained the Episkopi Garrison rugby team and represented island-wide combined Armed Forces teams too.
After qualifying as a coach in 2014, he coached both the Station (Tri-services) and Army Regimental rugby teams to success and then, while in Italy in support of NATO, he coached Serie B Italian team Varese Rugby and then the Royal Engineers team upon his return to the UK.
Now Mike is taking on a whole new coaching challenge with children but it is one he is immensely looking forward to see take off and grow in the area where it all began, Lancaster.
He's excited to be going back to his roots. And the RFU-qualified Level 2 coach, who has a son called Edward (2), says he can't wait to get started.
Passion for rugby

"I am really looking forward to using my knowledge, skills, experiences and passion for rugby to didi rugby Lancaster and across the local area," he said.
"I am very excited about the upcoming launch and I am keen to spread the word about the benefits and opportunities that didi rugby will bring to the local community."
didi rugby founder and CEO Vicky Macqueen said: "Mike is certainly not short on rugby experience is he?"
"He knows the area he will be working in really well and is very passionate, not only about the sport of rugby but also about getting children active and having fun.
"I know he is going to make a big impact when didi rugby Lancaster launches."