Two of Leicester's most popular clubs will be hosting the launch of new didi rugby venues during October.
Oadby Wyggestonian (Wyggs) and South Leicester are opening their doors to join the ever-growing didi family and will become part of the didi Leicester set-up which already includes Birstall RFC.
Well renowned in a rugby-mad county, South Leicester will be hosting classes from Saturday 10 October, while Oadby Wyggs will begin a week later on Saturday 17 October.
didi rugby Leicester head coach Jenny Burrows, who is also a busy Level 6 rugby referee too,  has enjoyed some wonderful support from Birstall RFC since launching earlier this year and she says she is delighted to be welcomed in by two more of the county's favourite clubs.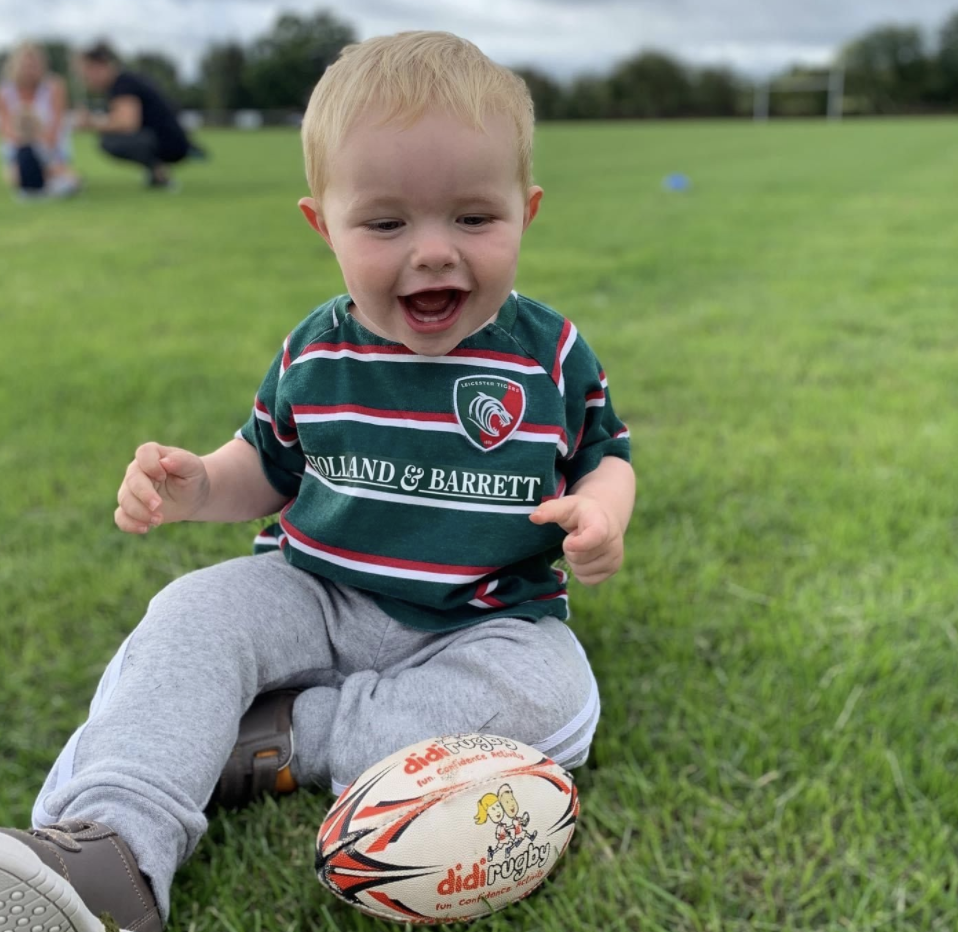 "Oadby and Wigston are huge population areas with loads of children who we hope will come and join us for a taster session to see what didi rugby has to offer," said Jenny.
"Both clubs have got big minis and juniors sections and we can hopefully, over time, provide a conveyor belt of children from our didi age groups, into those who start with tag rugby.
"It's a great opportunity for us and them to offer our programme in the area and hopefully get children and parents along to join in and have some fun with us.
"There will be lots of parents involved at those two clubs on the playing side and they will want to get their kids involved in rugby from a young age. didi provides that opportunity and enables children to start learning new skills and confidence.
Covid-safe
"While there are extended lockdown measures currently in the Oadby and Wigston area, didi rugby is not adversely affected by that and all classes will be covid-safe and will operate social distancing. As our classes at Birstall have shown, having lots of fun while being safe is perfectly possible!"
didi rugby CEO and owner Vicky Macqueen said it was fantastic to have two more well-respected clubs involved to help promote fun, activity and didi rugby values in such a strong rugby area.
"We have built up relationships with rugby clubs all over the country because we want didi rugby to be merely the start of children's journey with our great sport," said Vicky.
Local clubs
"Our idea has always been to host classes at local clubs, get local parents and children involved in the set-up and feeling proud of what they are a part of. Then, when the kids become too old for didi classes, give them a natural progression into the minis section of clubs they already feel home at.
"Oadby Wyggestonian RFC and South Leicester RFC have 150 years of history between them and both are committed to building strong links with their community. We are delighted to become a part of that.
"Jenny Burrows has been doing an amazing since launching at Birstall RFC and she will bring enthusiasm, knowledge and passion to our new venues in Leicestershire."
*** Contact jenny.burrows@didirugby.com to book your child on for a free taster session at the launches of didi rugby at South Leicester RFC (Oct 10) and Oadby Wyggestonian RFC (Oct 17). *** 
Read more: England star Alex Matthews leading up the launch of didi rugby Worcester
Read more: Book you child in for a taster session at Birstall RFC
WATCH: Hinckley RFC praise link with didi rugby…