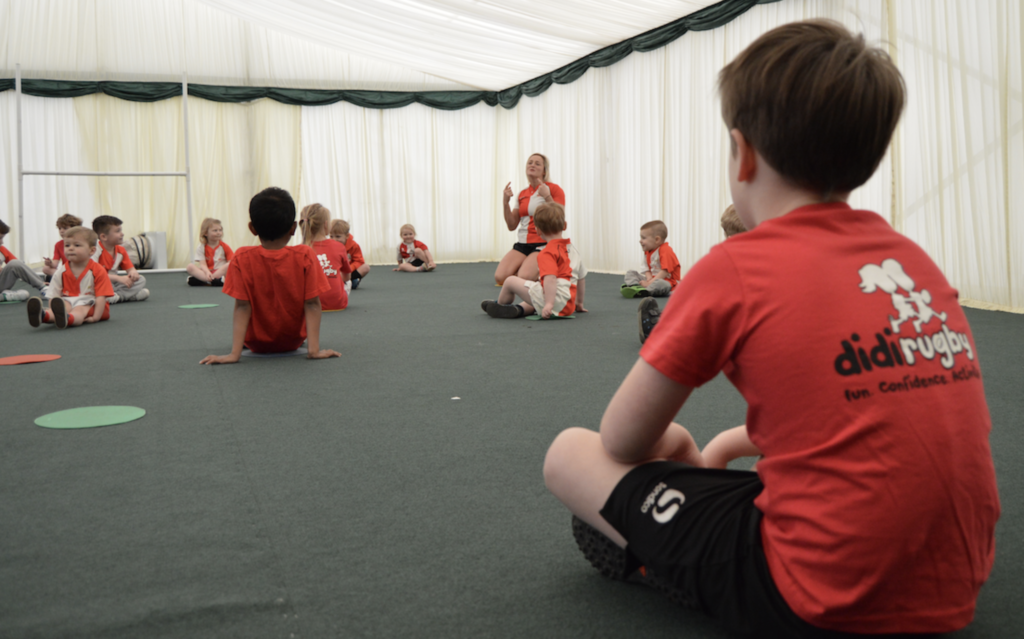 There will be plenty of fun and games to be had when didi rugby Grantham opens its doors to the public with a launch event on Saturday 16 November at Kesteven Rugby Club.
It will be the start of a new franchise which is being run by local resident Kerri Arlando.
Beginning at 9.00am, free taster sessions are on offer to anyone who wants to come along and see what didi rugby is all about as we try to spread the values of fun, confidence and activity throughout Lincolnshire and beyond.
Each one of the three didi rugby age groups will have a session on the day and they cover 18 months to 3 years, 3 years to 4 years and 4 years to 6 years of age.
Regular classes will then begin the following Saturday (23rd) from 9.00am and midweek sessions will also kick off on Wednesday mornings at 9.30am from 27 November.
'didi rugby is perfect'
Understandably, Kerri can't wait to get things up and running with didi rugby Grantham at a club she already has strong links with.
Kerri still plays rugby and coaches the Under-11s, meanwhile husband Dimitri coaches the Under-13s. And with two boys Leonard (12) and Alfred (10) playing the game too, rugby features heavily in the Arlando family's weekly routine.
But with her own children growing up fast, Kerri says she misses the interaction of the little ones and so, with a high demand for something like didi rugby in the area, she decided to set up a franchise.
"didi rugby is perfect for what I want to do," said Kerri. "It is something I can do when they kids are at school and is something that I really love because I love coaching the little kids. They are so funny and I know that my forte.
"We have had lots of parents asking how old you have to be to join the club at Kesteven but we do not have anything below our under-6s, so didi rugby can get them involved from a very young age.
Kesteven Rugby Club
"Lots of parents at the club have got small children and as soon as they find out that didi rugby is here, I am sure they bring their kids along as well. I am hoping it is going to be really good."
didi rugby founder and CEO, Vicky Macqueen, said that Kerri's passion for what she is doing is obvious.
"Kerri loves what she does and she is a well-known and popular figure around the area so we are all sure she will create a cracking atmosphere for little ones to come along and have some fun and learn some new skills."
To book your child on for a free taster session at Kesteven on launch day or any of the other classes on offer, by visiting here
Read more: Super Tommy is thriving at didi rugby despite the challenges of Hypermobility Syndrome 
Watch: VIDEO – didi rugby launches partnership with the Burford Academy in style
Find out more about Kesteven Rugby Club by visiting their website