Alecs Donovan fought back from two years out with a serious injury to earn her Wales debut off the bench in the Six Nations against Italy at the Principality Stadium in Cardiff.
Having spent so long on the sidelines after rupturing an Achilles Tendon, the former hockey and netball player, who began sporting competition as a toddler, would have enjoyed her first run-out in national colours more than most.
"It's a dream come true," said Alecs. "I could not have wished for a better first cap. It's surreal.
"It's important that Women's rugby teams play in stadiums like this and it's important to get that recognition."
A Swansea Rugby Club team mate of fellow didi rugby ambassador Siwan Lillicrap and didi rugby Swansea owner Robyn Lock, Alecs certainly did not waste her time while she was away from rugby.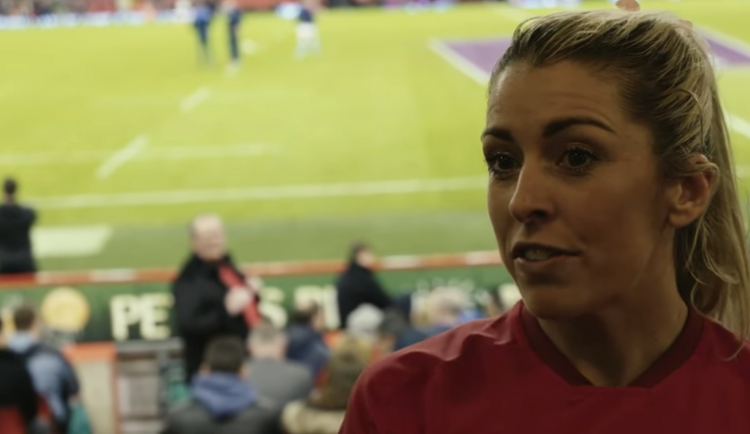 Opportunity
She found that yoga was a great help during her rehab and is now giving everyone else the opportunity to enjoy that too having set up a business called Yogability.
"Rupturing my Achilles, meant that the one thing I could do was yoga. At first I couldn't understand how on earth people, three times my age, were better than me, more flexible, stronger and healthier than I was," said Alecs.
"After just two years of yoga, I can now understand the importance and the benefits it brings. All athletes, especially those rehabilitating from injury would benefit from yoga and others who are interested in general fitness and their well-being would gain so much from the teachings and benefits of yoga.
Stronger and fitter
"I am stronger, fitter and so much more flexible than I was two years ago, which helps me avoid the unnecessary tightness that leads to injury."
So Alecs knows all about the importance of good preparation for future success. So being an ambassador for didi rugby is the ideal match!