Wales, Swansea and Ospreys Women forward Siwan Lillicrap became the first female to ever be invited to take a seat on the board of Swansea Rugby Club.
Her positivity is something that strikes a chord with chairman Stephen Hughes.
"Siwan is doing a brilliant job," he said. "She is very good in the boardroom and brilliant on the pitch and she leads her team tremendously well."
Team-mate Alecs Donovan is also full of praise: "She is a great role model and an outstanding player who earns the respect of everyone on and off the field."
Swansea Rugby Club is not the only place where Siwan is well respected.
Since making her international debut against Ireland in 2016, she has been an integral figure in the Wales national squad in a competitive second row area.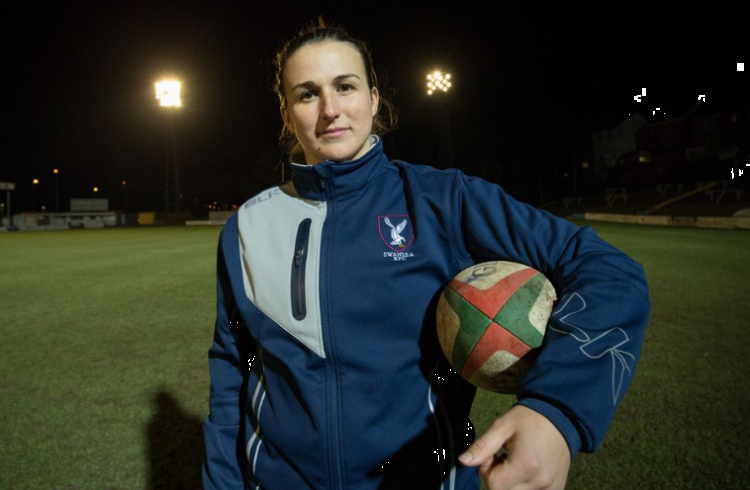 Enjoy being pitch side
And her role as head of rugby at Swansea University means her experience is being put to good use developing those involved in the rugby programme.
"There is a wide variety of roles I do and I enjoy being pitch-side," she said. "Girls have taken rugby up while studying here that have never played the game before."
As an ambassador for didi rugby, Siwan will be helping Swansea and Ospreys team mate, Robyn Lock, the owner of didi rugby Swansea.
And, from her own experience, she knows the importance of getting youngsters playing the game and having fun.
"I used to be out in my wellies every Sunday morning watching my brother play and my father coach and I was always on the side of the pitch," said Siwan. "I always loved the game and had a rugby ball in my hand whenever I could."