Geordan Murphy was dubbed 'the George Best of rugby' during his playing days because of the amazing things he could do with an oval ball.
Now he is transferring that knowledge to the coaching arena and Leicester Tigers are the beneficiaries of his skills set.
It was also the club which helped make Geordan the Premiership's most decorated player. When the Irishman finished his 16th season at Welford Road, he had won eight league titles with the Tigers and two European Cups.
Over that time, he made 322 appearances for his club, 72 Test appearances for his country and earned seven caps for the British & Irish Lions.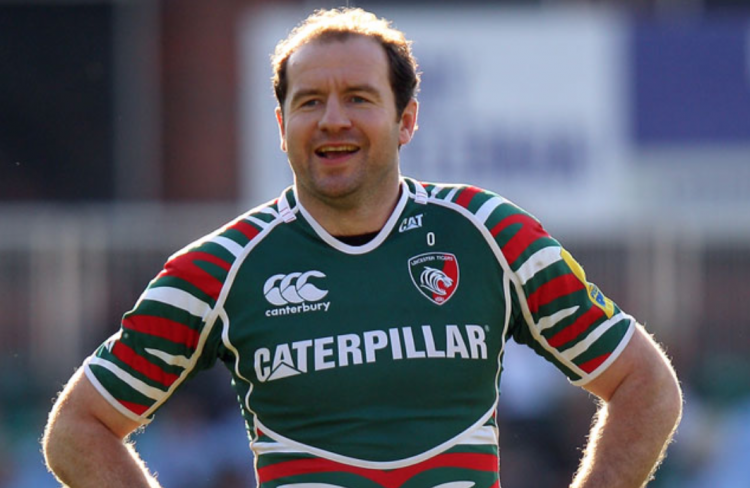 Geordan became assistant backs coach when he joined the Tigers back-room staff and was promoted to interim head coach after matt O'Connor's sacking in 2018.
He believes strongly in the values of didi rugby.
"As an ambassador, I wanted to endorse didi rugby because it improves the activity levels and skills of youngsters, while also developing their self-confidence using rugby as a tool to do this. Perfect," he said.
Valuable knowledge
"Founder Vicky Macqueen comes from her own international playing career, a career in teaching and she brings her own experience as a mum. She has combined all this valuable knowledge together to put together a multi-skills-based activity programme based on the theme of rugby.
"Ultimately, didi Rugby is about little ones staying active and having fun while improving their coordination, balance, agility, and hand eye co-ordination.
"And what I really like about Vicky's programme is it really instils the core values of rugby which are so important in sport and life! Team work, respect, self-belief, confidence and even basic social skills like learning to share and learning to lose.
"I would certainly recommend this programme and am looking forward to seeing more of Didi rugby in the future."