Mike Friday has a habit of making a big impact on the international Sevens circuit.
Currently the head of the USA Sevens team, his coaching and mentoring helped the Eagles rise from 13th place in the 2013/14 IRB Sevens Series up to a sixth-placed finish in his first year.
They remained in the top six for each of his first three years in charge – a tremendous achievement for a country seen as not one of the World's biggest top 10 rugby-playing nations.
Before accepting the America job, Mike was head coach of the Kenya Sevens team, leading them up the IRB rankings from 12th to 5th after his first season in charge.
But it was Kenya's third-placed finish in the World Cup Rugby Sevens in 2013 that really caught the eye and made the USA come calling for his services.
The former scrum-half, who played club rugby for Wasps and Harlequins, started his Sevens coaching career with England and became their head coach in 2004.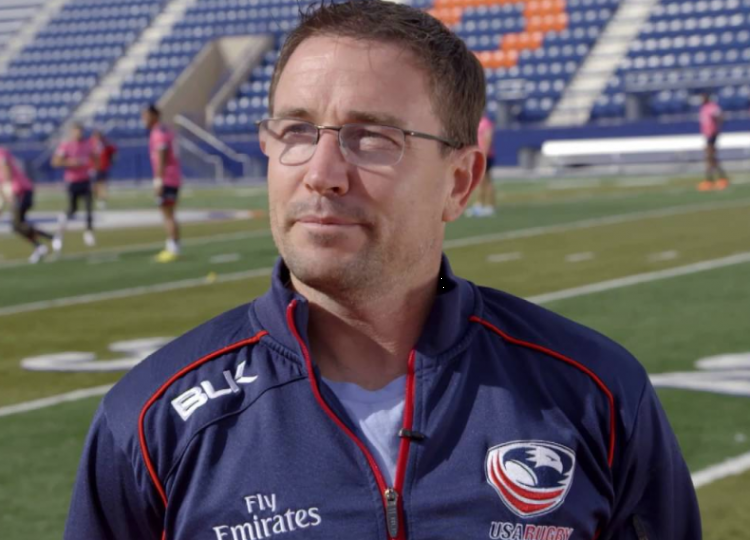 Win a medal

He led them to 2nd and 3rd-placed finishes in the World Rugby Sevens Series in his first two seasons and saw his side win a medal at the 2006 Commonwealth Games.
Mike coached didi rugby founder Vicky Macqueen in 2009 and, after hearing about her values and aims for the business, was more than happy to get involved an become an ambassador.
"I am a big supporter of didi rugby because it is a great way to get young kids active, healthy and enjoying the great game that we all love," said Mike.
"I have been fortunate enough to have been around the sport of rugby for most of my life and know the positive impact it has on those who play and support the game.
didi is 'the perfect platform'

"I cannot recommend an early introduction into the sport and its values highly enough.
"didi rugby really is the perfect platform to encourage young children to learn about the game but also to learn some key life skills along the way. As well as the fun involved in playing rugby, there is a sense of team spirit like no other sport and a huge amount of self confidence can be learned by developing skills.
"Vicky Macqueen and her team are are talented and dedicated bunch of people and, with many players and coaches leading the way within the didi set-up, they will be running sessions and classes using their own backgrounds to make this a wonderful experience for children and their parents.
"I am delighted to be an ambassador for didi rugby and am looking forward to doing my bit when I can to help the values and ideals of didi spread far and wide."
"Let's get them out there, get them playing and get the parents involved. Let's have a lot of fun."