For someone known for her commitment to fitness and healthy lifestyles, Rosemary Conley's link to didi rugby was the perfect match.
The Leicester-born businesswoman, author and broadcaster was the founder of Rosemary Conley Diet and Fitness Club and has released countless programmes, books and DVDs to help people stay on top of their weight and remain focused on exercise and eating the right foods.
Her name has become synonymous with low-fat diets but the aerobic work-outs she also promotes provide an at-home regime for people who wanted an alternative to going to the gym.
When didi rugby founder Vicky Macqueen received her British Empire Medal in 2015, Rosemary was there to read her citation and the two ladies got talking about the business.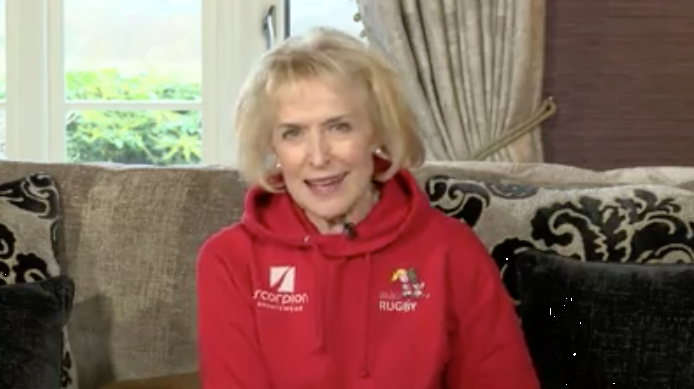 Chasing a ball and getting fit
Soon afterwards, Rosemary became a didi rugby ambassador because the values of the business are exactly what she stands for.
"Vicky is a wonderful lady and I was thrilled to hear about didi rugby when we met," she said.
"When she asked if I would become an ambassador, of course I said 'yes'.
"Any initiative that is there to get young people running around, chasing a ball and getting fit and active, is a good one.
"In my line of line, it has always been about finding a type of physical activity that you will enjoy and didi rugby is brilliant for that.
"You will have tremendous fun and laughter by participating in didi rugby and I wish everyone involved in it, all the very best."