Emily Scarratt has been a regular in the England side for a decade.
She first started playing rugby at the age of just five and it was the start of a beautiful relationship with a sport which has helped her travel the world playing Sevens and XVs for her country and winning numerous honours along the way.
Her most memorable day was the World Cup final in France in 2014 when she scored 16 points in England's 21-9 win over Canada. It was a tournament she ended as top scorer with 70 points.
She has also won Six Nations grand slams, World Sevens Series tournaments and was England Women's Rugby Player of the Year in 2013.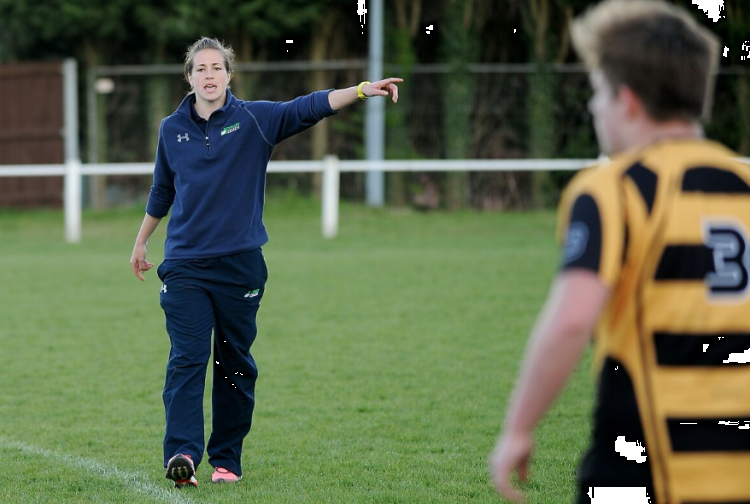 You can kick, pass, run and tackle
Emily was also the captain of Team GB in the Rugby Sevens at the Olympics in Rio in 2016 as the team finished just outside the medals in fourth.
She gave up her job as a PE teacher in Birmingham to become a full-time rugby player when professional central contracts were introduced and, having also taken up the game at such a young age, she knows all about the benefits of the sport to children.
"I just love the different elements of rugby," she said.
"I played a lot of sport growing up but rugby has a bit of everything – you can kick, pass, run, tackle, there is an amalgamation of a lot of different areas of sport in one sport."