Millie Wood has a habit of making a point on the big stage.
The England centre scored a try on her national team debut against Canada in July 2016.
And she also ran in a double for the University of Gloucestershire when her side won the BUCS title at Twickenham.
Having started playing the game at the age of 14, she made rapid progress and enjoyed three successful seasons with the England Under-20s team, captaining the side along the way.
Her pace and power earned her a first Sevens contract in 2016 and, at the start of 2017, she became a full-time member of the squad.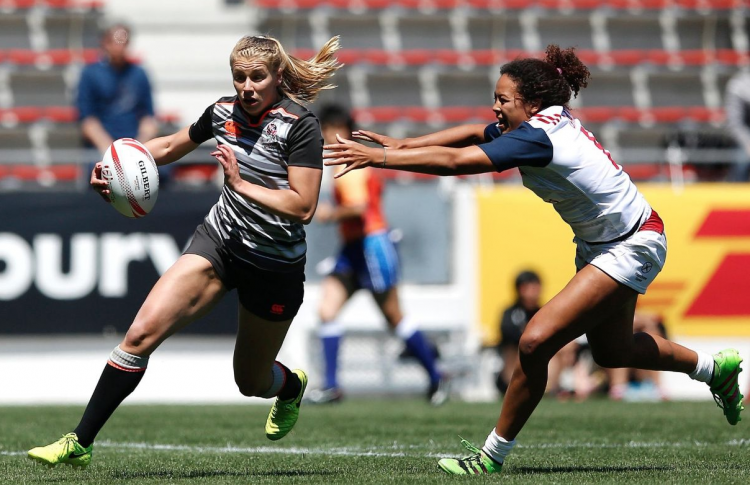 Pace and power

That power is obvious when she plays the game of rugby and no more than you would expect from someone who used to take part in the shot-putt and discus.
Born in Cheltenham, Millie says she is excited to be spreading the game to youngsters through didi rugby, having just joined Reading RFC to help coach the club's girls set-up too.
"Rugby is an amazing sport and to be able to encourage young boys and girls to start playing it at such a young age is something I am delighted to be a part of," says Millie.
"There is a lot of energy in the coaching team that drive didi rugby and a really friendly atmosphere throughout. I am really looking forward to playing my part in the development of young boys and girls when I can and hope I can make an impact."