In the second of a series of blogs from our franchise holders around the country, didi rugby South Wales' Robyn Lock hails the value of being active from a young age – not just in terms of the country's health care costs.
The figures and statistics are staggering reflecting just how much money is saved in the country's health care costs just by its population being active.
By walking your dog, taking the stairs instead of the lift, cycling to work, choosing to walk instead of driving, playing and having fun outside and replacing screen time with activity time, we are all creating a great value for physical activity.
But, as we all know, it's easier said than done. Sticking to these ideals often take time and being active becomes a luxury for those with few spare moments in their day. It is convenient to get things done quickly isn't it? And there are always other bits and bobs that need doing before you go and get active.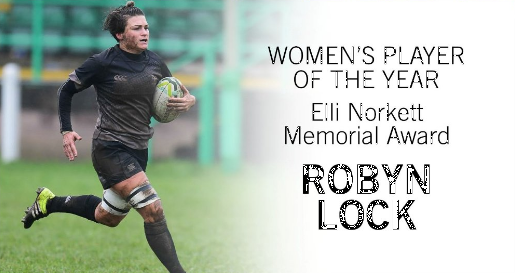 So how do we make being active into one of our highest priorities as part of our lifestyle? How do we build time to be a more active version of ourselves?
Quite simply, we build it into our upbringing.
From a very early age, I remember my mum, in the sleet, hail, rain, snow and of course sunshine, walking me to school. We would have races from one lamppost to the next and pop into the shop on the way home in the summer for an ice lolly.
Uphill walk
Fortunately for me, my primary school was less than a mile walk away. But when I left primary school, I already knew I would be walking to my secondary school.
It was an uphill walk of about 1.5 miles but I didn't question it (alright, maybe I did on the odd rainy day), but it was part of my school commute and it had to be done because walking was what I was used to.
I grew up watching my parents play rugby. At the weekend I would spend my Saturdays and Sundays on the side line cheering them on, not understanding the rules but still enjoying the muddy puddles and the tunnel the players made at the end!
I remember sitting on the back of my mum's bike, feeling like I was on the back of a race bike and squinting as the wind hit my face. I couldn't wait to learn to ride my own bike so I could ride fast. I remember my dad teaching me to ride my bike, telling me that every bump and graze was me learning and he was proud of me.
I remember the joy of getting my first pair of football boots, running trainers and feeling that little more grown up. I was now going to be like my parents playing sport. I remember the fun of learning to swim, getting my badges on my towel, the smell of chlorine, the amazing taste of a hot chocolate after swimming, progressing up to the big pool! When I look back, I am not reminded of the sports or activities I did because they were good for my health, instead, I remember them all because I had fun.
Active childhood
Fast forward 20 years and I am not an elite swimmer, I am not an elite cyclist and I do, too often for my liking, jump in the car to get me places quickly. But I play rugby. I walk my dog. I enjoy going to the gym. I enjoy being active. I embrace a good sweat session. Being active was a big part of my childhood…and I enjoyed it and it is a part of my lifestyle now.
Don't panic if you didn't have an active childhood and don't worry if you don't have the positive memories that others have. That doesn't matter. As humans we learn all the time and we can most definitely learn to enjoy being active. If not for our own sake, but for the sake of the next generation.
Go and be that mum, dad, gran, grandpa, aunty, uncle, cousin, sibling, god-parent, friend or role model to teach the little one looking up to you that being active is fun. Teach them it's good for them, it will help them concentrate, make decisions, build friendship, relief stresses and gain confidence.
Have you heard of the saying: 'fake it until you make it'? Think positively about the impact that being active can have.
And if you don't think you've got it in you to embed those positive associations of physical activity in the next generation, don't worry. You can always find your closest didi rugby class and our coaches will be able to teach your child, and you, to enjoy being active. Now and forever.
That to me, is the true value of sport.