didi rugby is proud to announce didi rugby Swansea which will be running under the awesome duo Robyn Lock and Andrew O'Sullivan who both live and breathe the core values that under-pin didi rugby.
They are super excited to start their didi rugby journey, already planning sessions at different venues with some dynamic and exciting coaches coming into the team!  ​Their ultimate aim is getting more children physiclly active and a part of the rugby family.
Vicky Macqueen founder of didi rugby said;
" I am so excited to have Robyn and Andrew on board, they are just perfect to run didi rugby Swanse, their passion and enthusiasm for getting little ones involved in didi rugby is awesome."
" I cant wait to support them through their journey!"
Robyn began her rugby career at Swansea University having played netball for 10 years and went on to play for the Uni team, Swansea RFC and then the Ospreys. She is now a qualified Welsh Rugby Union coach.
"I have always been in love with sports, but rugby has been the one to help me grow as an individual," said Robyn.
"Thanks to rugby, I am now more confident, happier and healthier and am surrounded by my friends all of the time. I love every second that I am in a rugby environment, whether that be recreational or competitive.
"My role as an Active Young People Officer has allowed me to witness the positive impact that play and physical learning can have on youngsters. By combining that with the experience and opportunities that rugby can provide, with an added element of fun, children will develop a positive association with physical activity.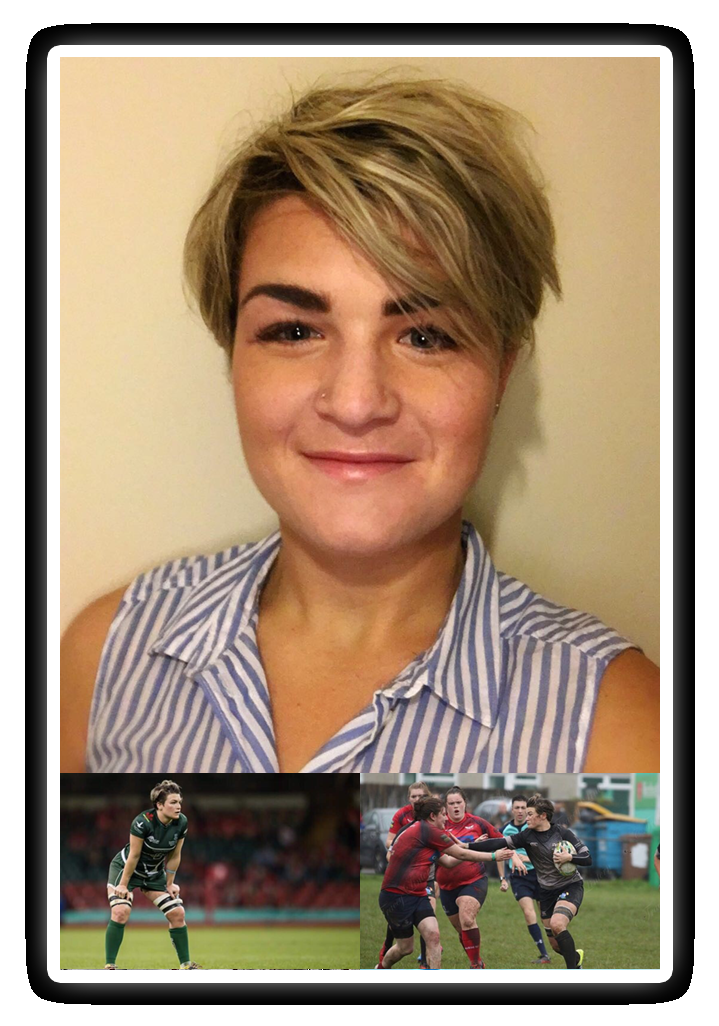 "Just as rugby allowed me to grow, I believe that didi Rugby can help children grow too. I see didi rugby as a great gift to your child because you are enabling them to gain fundamental skills which will act as the building blocks their physical activity journey."
Andrew started his rugby early on in his life, playing touch rugby for Glais RFC. He began to find his feet in his mid-teens and was selected for Swansea Schoolboys , as a prop.
Andrew is still an avid Ospreys fan and long-time season ticket holder at the Liberty Stadium and his passion for the game remains as strong as ever.
"I have always loved sport because it has created some of the best moments in my life, whether that is through the thrill of the game or more importantly, through the friendship and bonds the sport creates," he said.
"For this reason, I believe so strongly in the didi Rugby programme. Getting kids to realise what a fulfilling life experience sport and physical activity can be as early as possible can only set them up for a physically, socially and mentally healthy life."