We are thrilled to annouce didi Rugby Reading have joined the didi UK team under the awesome leadership of Craig Hunter.  Craig is currently Mini/Junior Chairman of Reading RFC, after five years of Club Chairman, his commitment and dedication to Reading Rugby Club is second to none.
Vicky – Founder of didi Rugby – said
" I am so excited to launch didi Rugby Reading with Craig Hunter at the helm, I know his passion and enthusiasm will ensure all the little ones of Reading get the opportunity to enjoy didi Rugby, and therefore get lots more children physically active and involved in our wonderful game!"
Craig said
"I was involved with football ever since I can remember and playing rugby was not really on the radar until the latter part of my time at secondary school, when I joined Reading RFC as a 14-year-old.
That was 41 years ago. Since then, I have been fortunate enough to play for Reading RFC from Under-15s through to Colts and 1st XV level and have also represented Berkshire at Colts level too.
I retired from playing due to injury but I continued my connection and have been part of running the club in many capacities, mostly in a voluntary capacity.
I have had the privilege of being club chairman for five years and over the last three years, I have held the post of youth chairman; this most recent role is something I have really enjoyed; watching the young future players learning to develop and love the sport.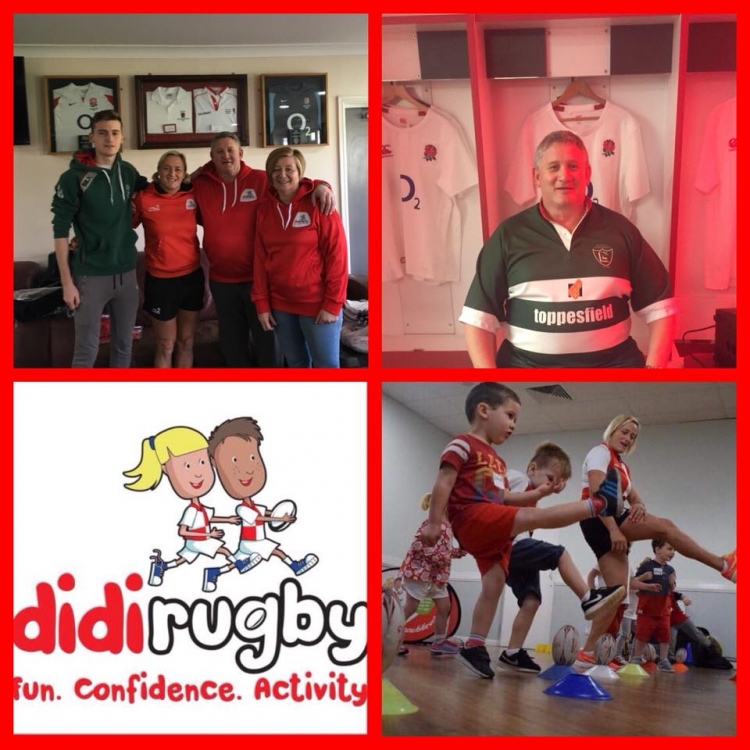 Over this time I have witnessed how rugby and its core values, TREDS – Teamwork, Respect, Enjoyment, Discipline and Sportsmanship – have literally changed lives and created life-long friendships, not only at Reading but across the world. My recent trip to New Zealand to watch the British & Irish Lions reinforced this!
At Reading RFC, we provide many variations of the game for boys, girls, men and women – the latter through a highly successful girls section, which is growing all the time.
Over the last few years, we have added Walking Rugby, and currently I am involved in developing Berkshire Banshees Wheelchair Rugby Club, for the county of Berkshire and surrounding areas.
Like many clubs, we provide youth rugby from the age of Under-6, however one area we have not managed to cater for is the Under-5s – until now that is.
Having been introduced to Vicky Macqueen and didi Rugby, I firmly believe what she is offering is an excellent developmental programme for children from 18 months through, until they start at Under-6s or Under-7s at club rugby.
I am delighted to announce that didi Rugby is coming to Reading and will be launched in February 2018, at Reading RFC and the surrounding areas. The aim is to offer educational, developmental and fun sessions to as many young children (boys and girls) as possible, to help start their love of sport and activity.
This is open to all children from 18 months; you don't need to be from a rugby family and may know nothing about the sport, but if you are looking for something to engage and excite your children from an early age, why not let them have a go and have a little taste of the sport we love so much?
We invited Geraldine Ross – Head of Schools Westwood Farm Schools Federation – to let us know what she thought of a taster session we held at a school recently.